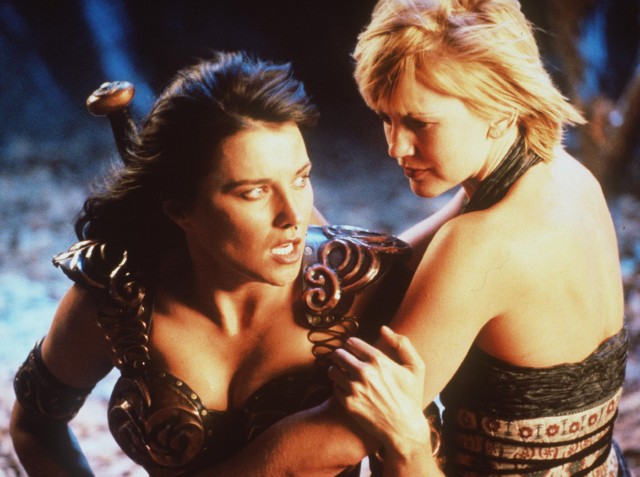 The Los Angeles Marriot at LAX is hosting the Official XENA Convention, which will be held this Friday through Sunday.
The convention is entering its 16th year, despite the show going off the air in 2001 and only running for six seasons. Last year's convention drew more than 800 "Xenites," according to the Examiner.
Advance tickets are no longer available, but can be purchased at the door on the day of the event. Stars of the fondly remembered show who are scheduled to appear include Renee O'Connor, Ted Raimi, Claire Stansfield and Michael Hurst, among others.
The convention will feature a workshop with O'Connor, an original shooting scripts auction, celebrity cabaret show, costume parade and more. For a full list of appearances, events and photos from last year, visit the official website.