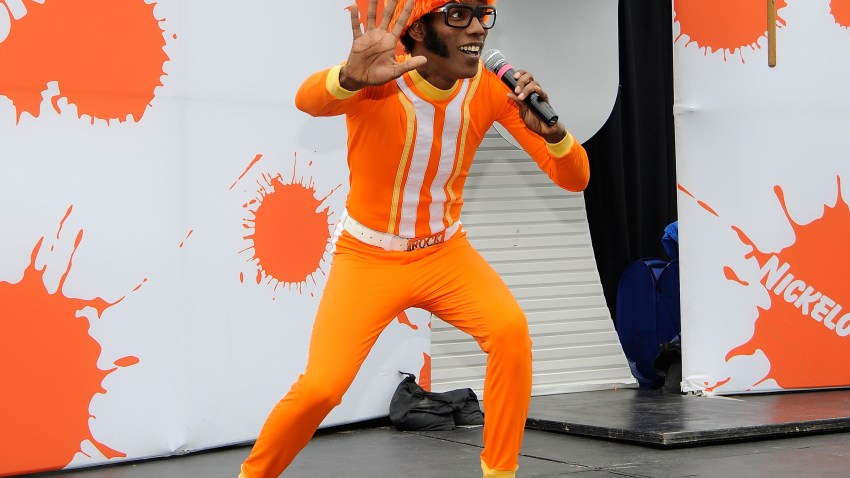 The glasses. The hat. The "Party in my Tummy" song.
It's DJ Lance Rock, natch. The gangly, bespectacled, sartorially orange star of Nick Jr.'s Yo Gabba Gabba!
We knew DJ Lance was cool already – we've seen the look of glee and wonder on the faces of his young fans while plopped in front of the tube -- but then Brad Pitt doubly-confirmed it on Halloween, by dressing as the Yo Gabba Gabba! star while trick-or-treating with his brood.

Seen this? Pretty cute.

The tabs tell us that the Jolie-Pitts were promptly invited to stop by Gabba-land. Now the rest of us in Los Angeles can enjoy the same perk. For the cost of a ticket or two, that is.

Yo Gabba Gabba! will be in concert live at the Shrine Auditorium on November 14 and 15.

So, if you know a DJ Lance Rock fan of the age 3-10 variety, you might want to make like Brad and Angie and spend a few hours with the YGG posse -- Brobee, Foofa, Muno, Plex and Toodee.
Glasses and hat not required.