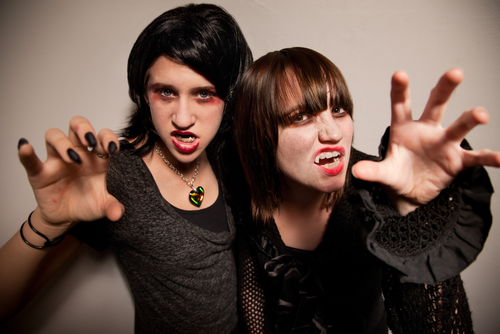 The third and last Friday the 13th of 2012 is upon us, meaning that superstitious people and people who like scary things and people who like Fridays and people who like the number 13 will be looking to live it up.
Or perhaps we mean "undead it up" there. The Downtown Los Angeles Film Festival, which just happens to wrap up on Friday, July 13, will do so in cackly, memorable style: Organizers will screen "Night of the Living Dead," with a twist. And that twist? People in the audience can comment, live, during the film, and see their comments on the screen. Yep, it's "Hecklevision."
You'll need a smart phone to join in. There will be prizes for best comments. And anyone who shows in a zombie outfit gets a little something, in this case a complimentary cocktail. Wait. Everyone gets a cocktail, it looks like. But still, wear something zombie and get into the, er, spirit of the night.
Sure, you may go the "Hecklevision" route, getting a tad sassy, but, really, do you only have lavish compliments to give the George Romero masterpiece? The movie to which all movie zombies must pay due respect? Best make those comments clever and fun.
Admission is free. That's a very monster-nice price, in our book.
If you want something a little dif on Friday the 13th, and don't mind hitting the road, both Ventura and Silver City Ghost Town near Bodfish are hosting ghost tours.
Nope, it isn't October yet, but can you feel it in the air?
Follow NBCLA for the latest LA news, events and entertainment: iPhone/iPad App | Facebook; | Twitter; | Google+; | Instagram; | RSS; | Text Alerts | Email Alerts
Copyright FREEL - NBC Local Media