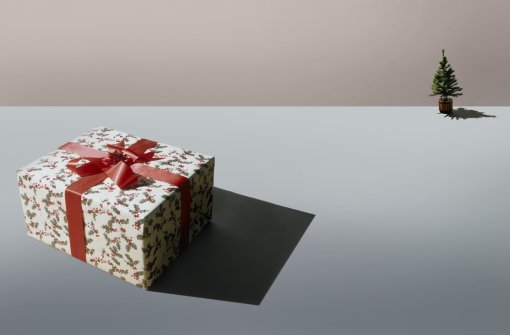 Shoppers are feeling a little bluer this Christmas. Deloitte's 24th annual Holiday Survey predicts a restrained 2009 holiday shopping season as penny pinching consumers stung by a rough recession look for ways to save money.
Compared to last year, Southlanders expect to buy nearly one-third fewer gifts, shell out less for them, and demand big discounts from retailers.
"Southern Californians have been hit hard by the economic downturn and are still struggling," said Jackie Fernandez, a Deloitte & Touche LLP partner. "With a state unemployment level above 12 percent and a depressed real estate market, local consumers are taking a very conservative approach to their holiday spending."
According to the survey, SoCal shoppers plan cut back compared with 2009:

They plan to buy an average of 15 gifts this year, down from 23 last year
They plan to spend a total of $391 compared to $469 in 2008, and $515 in 2007
Gift cards are the most popular gift, with 62 percent of consumers planning to buy them
Overall holiday spending is down 6%
57 percent said they expect to shop at discount or value department stores
38 percent plan to shop online
Traditional department stores are in for more bad news. Compared to 33 percent in 2009, only 25 percent plan to make traditional brick-and-mortar stores their shopping destination. In addition, consumers demand big sales. The survey found that shoppers are expecting a repeat of last holiday season's deep discounts, and more are planning to shop early to get them.
Business
The latest business news.
On the bright side, the survey respondents said they do plan to increase their spending on two non-gift categories-- entertaining at home and non-gift clothing.
No surprise, the survey attributes the downward trends to people's concerns about their job. Deloitte found that 24 percent of respondents feel that their jobs are not secure -- up from 19 percent from last year. About 49 percent feel their household's current financial situation is worse than it was at this time last year.
The survey was commissioned by Deloitte and conducted online by an independent research company between Sept. 24 and Oct. 2. The survey polled a sampling of 10,878 consumers nationwide, with a Southern California sample size of 229, and has a margin of error for the entire sample of plus or minus 1 percentage point.

Copyright Archive Sources