The most severe category of drought expanded during the past week in California's northern Sierra Nevada Mountain range after a winter of little snowfall and record warm temperatures in the region.
Nearly 47 percent of California is under the exceptional drought category, according to this week's U.S. Drought Monitor report. That's a nearly 3-percentage point increase over last week.
The Monitor depicts drought conditions in four categories -- moderate, severe, extreme and exceptional. Nearly 94 percent of California falls under the severe category.
Conditions in the northern Sierras reflect California's significantly lower precipitation and the warmest winter in the state's recorded history. In normal precipitation years, the Sierra snowpack melts and runs off into the state's major reservoirs to provide about 30 percent of the state's water needs.
This week's report also shows water levels at Mono Lake near Yosemite National Park reached their lowest levels since 1996. California's lakes and reservoirs have reached historic lows during a fourth consecutive dry year.
Gov. Jerry Brown declared a drought emergency for California in January 2014 and called on residents to reduce water use by 20 percent. On March 17, the state's water control board announced new restrictions that include limits on outdoor watering and prohibiting restaurants from offering water unless requested by customers.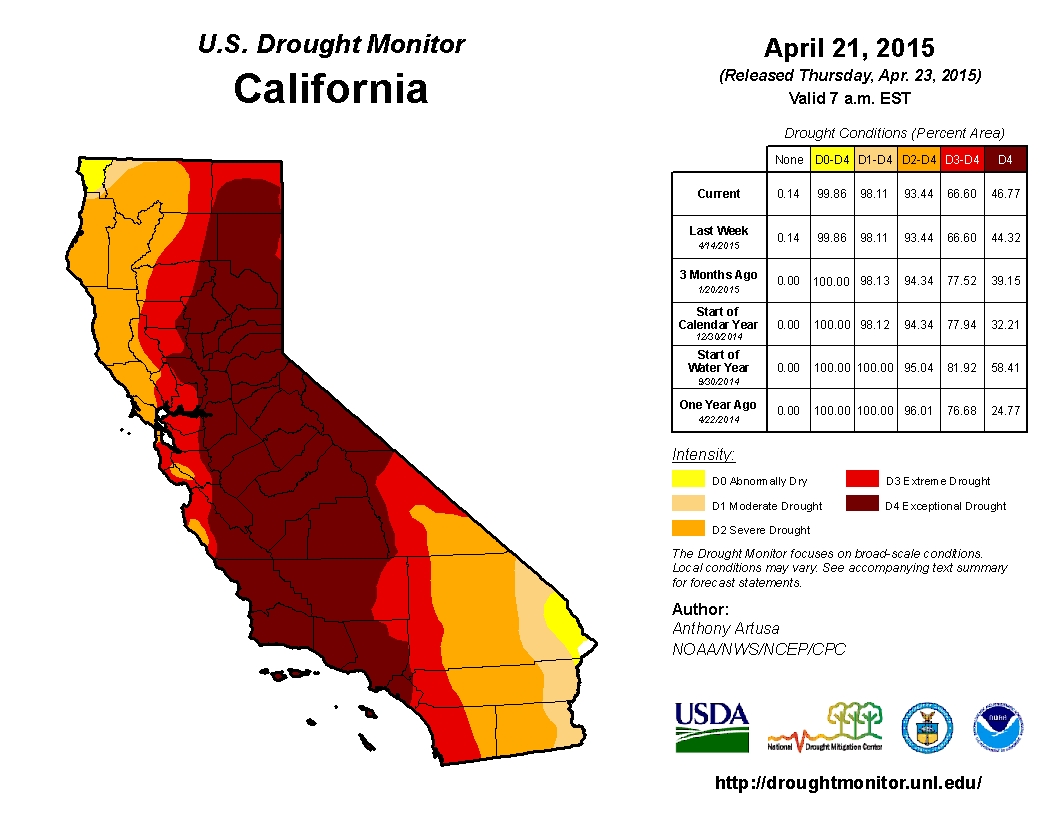 Faced with worsening conditions, Brown has called for a mandatory 25 percent cut in urban water use compared with 2013 levels.