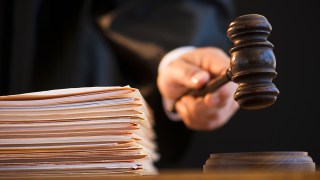 A man was sentenced to seven months in jail for dumping potentially deadly chemicals that could kill anyone within 30 yards instantly.
Tijuana resident Raul Antonio Gonzalez Lopez, 55, pleaded guilty to unlawful disposal of hazardous waste, according to the U.S. Attorney's Office.
In March 2011, Gonzalez Lopez picked up a cardboard box from a business in National City called We Lend More, knowing full well some of the box carried potassium cyanide in aged plastic containers and acid in a breakable glass bottle, prosecutors say.
He threw the dangerous chemicals into the Miramar Landfill, which is prohibited under federal law.
When mixed together, potassium cyanide and acids produce a fatal hydrogen cyanide gas, according to Joe Lowry, chief scientist with the Environmental Protection Agency.
Just one breath of hydrogen cyanide will kill a person.
Lowry determined that if the landfill chemicals had mixed, anyone within 30 yards would have died instantly. The U.S. Attorney's Office says landfill operators use heavy equipment to compact the trash, so it's likely the chemical containers would have broken and combined.
Thankfully, operators discovered the hazardous box before it was too late.
Gonzalez Lopez was arrested in Mexico on Jan. 14, 2014 and extradited to the U.S. to face charges.
In February 2011, a jury convicted the company We Lend More and owner Marc Vogel of aiding and abetting the illegal transportation and disposal of hazardous waste, according to prosecutors.