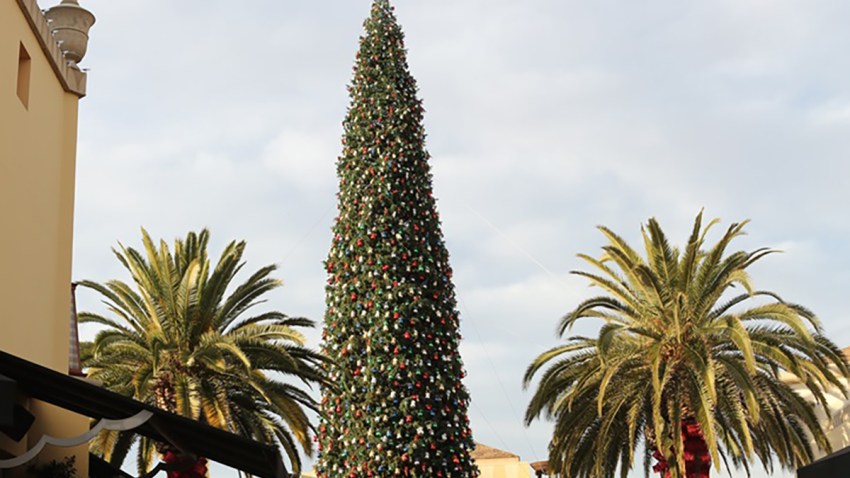 Southeast Los Angeles County residents and motorists on the Golden State (5) Freeway in Commerce will get a big, tall dose of Christmas spirit Saturday night when workers light up what is billed as the world's tallest tree outside the Citadel Outlets shopping complex.
The festivities will be accompanied by the 18th Annual Tree Lighting Concert from 5 to 8 p.m. Saturday night. The concert will feature the All-American Boys Chorus singing classic holiday favorites, and headliners In Real Life.
The show will be hosted by 104.3-FM's Valentine from "Valentine in the Morning."
The tree lighting is scheduled for 6:30 p.m. at Citadel Outlets, 100 Citadel Drive.
The concert is free, and attendees are encouraged to bring new, unwrapped toys to be donated to CHiPs for KIDS.
Copyright C