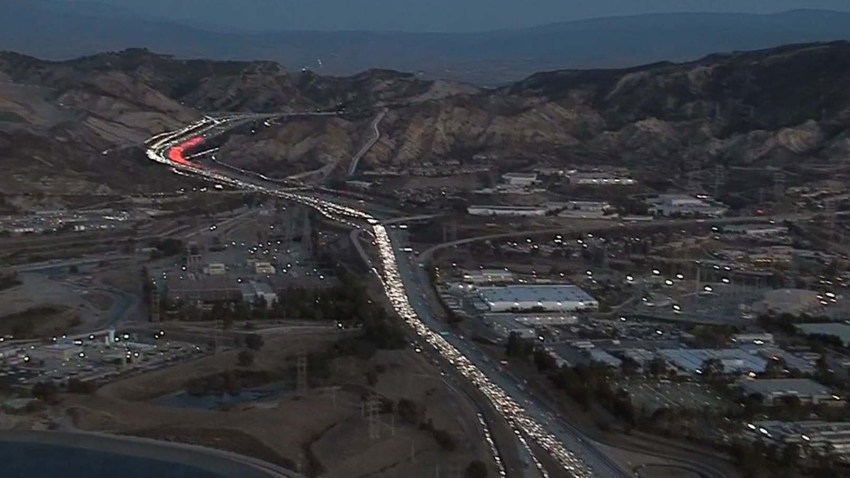 Several cars were part of a crash that closed lanes Friday morning on the 5 Freeway in the northern San Fernando Valley.
The initial crash involved two cars on the southbound side of the road near the 405 Freeway interchange. A driver then weaved across lanes from the right shoulder to the high-occupancy vehicle lane, striking cars involved in the first wreck, according to the California Highway Patrol.
One person died at the scene. Details about the initial crash were not immediately available.
Lanes on the southbound 5 Freeway were closed for the investigation. Traffic was backed up into the Newhall Pass.