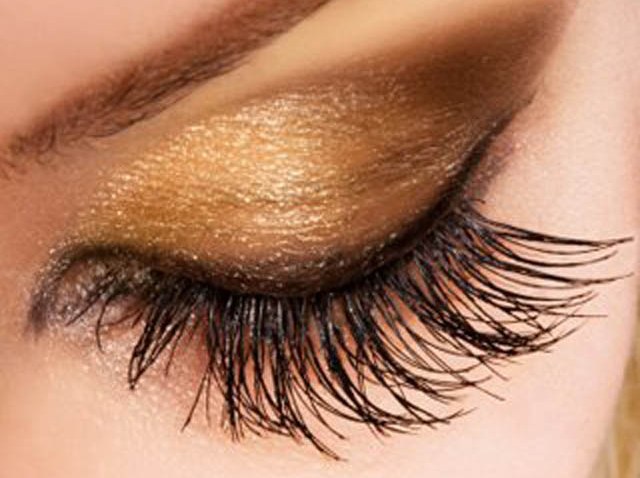 From bold eyebrows, nude and red lips to dark eye shadows, it's time to try out the new beauty trends and refresh your beauty routine for fall. Beauty expert Rebekah George is talks to us one on one about the latest beauty trends and must-have products to look and feel gorgeous for fall.
Q: What are some less expensive alternative to high-priced brands?
Health & Wellness
Health and wellness news
Nexxus Sleek Finish Frizz Taming Silkening Lotion.
Just a pea-size amount will instantly calm frizz and flyaways, while nourishing hair. This lotion hydrates the dry, damaged areas and smoothes the cuticle to leave hair looking strong and healthy.
$10.55 for 3.2 oz. at mass market outlets.
Q: What are some ways you should care for your skin during a transitional season such as fall?
During fall its essential to start restoring the moisture in your skin and one product I use is
GoodSkin Labs Exten-10 Youth Boosting Moisturizer with SPF 15
which actually repairs skin damage while fighting against future aging. It was developed based on the skin science of cellular regeneration. $39.50 for a 1.7 Fl. Oz Tube. Available at Kohl's and
Kohls.com
Another option for caring for your skin is
NEOVA Day Therapy with SPF 30
. It protects against UVA/UVB damage while targeting damaged skin with concentrated levels of Copper Peptide Complex, the building block for collagen and elastin and optimizing moisture restoration. 1.7 oz./50mL airless pump- $85.00 at
NextDerm.com
Q: What are some must-haves for your purse or makeup bag?
In the fall most of us want a more finished, matte look. Physician's Formula has a Mineral Wear Talc-Free Mineral Correcting Powder is a 3-in-1 Corrector, Primer and Powder that delivers color correction in a pre-blended formula with the perfect dose and range of shades to brighten, tone down redness and add warmth to the skin in one step.
Mineral Wear Talc-Free Mineral Correcting Powder is $13.95, available at drug and mass-market stores nationwide.
Over the summer you may have been squinting a bit more in the sun, so fall is the time to start treating the damaged area around your eyes. Eye skin is very delicate and has different needs than the rest of your face, so you need a product designed especially for eyes. New
Divine EYES
from L'Occitane is formulated with organic essential oils and extracts to fight all the signs of aging on the fine skin around the eyes. It's silky, highly potent and made from two of nature's most powerful, everlasting flowers, Myrtle and Immortelle and its part of a whole line of new products. $70 for 0.5 oz. (15ml) at L'Occitane boutiques nationwide or at usa.loccitane.com.
Trendy eye shadows for this season include icy metallics and bold jewel tones to gorgeous shimmers and smoky blacks and grays.
But if you need vision correction, applying eye makeup is a lot easier if you wear contacts, like 1 Day ACUVUE TruEye. It's the first and only daily disposable contact lens made out of silicone hydrogel, a material that provides the ultimate in eye health and comfort and
helps keep eyes looking naturally white and healthy, because its unique material
allows eyes to breath freely throughout the day.
For more information visit www.ACUVUE.com or talk to your eye doctor to find out about a free 10-day trial of lenses.