Flowers, candles and cards surrounded the Pomona Police Department Sunday as hundreds of grief-stricken community members paid their respects to an officer killed in the line of duty over the weekend.
Officer Greggory Casillas V, 30, of Upland, was killed during a more than 15-hour-long standoff at a Pomona apartment complex. A second officer who tried to rescue his wounded comrade was also injured by the gunman who fired through the door again, striking that officer in the face.
Pomona Police Officer Remembered
Casillas' father, Greggory Casillas IV, called for an end to street violence on Sunday.
"We spoke literally every day. And he always said I'm doing this because this is what I love to do. And he'd probably do it again," Casillas said of his son.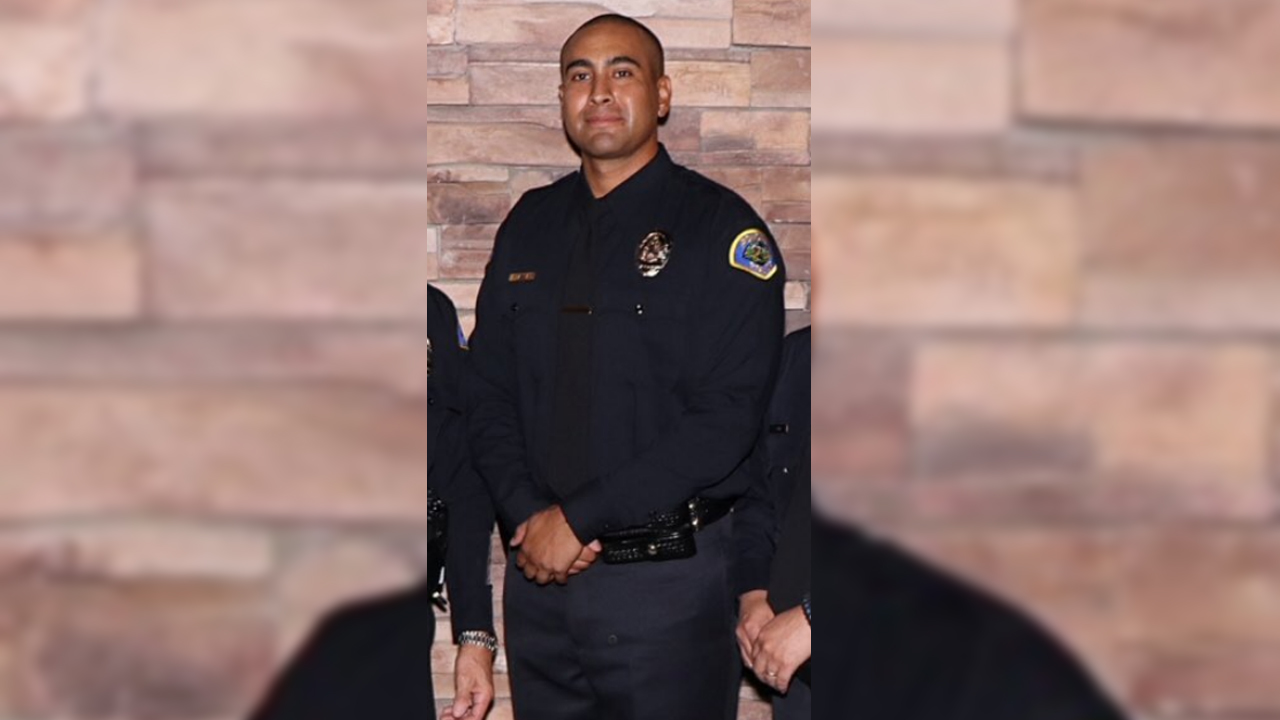 Casillas first joined the police department in Pomona as a records specialist in 2014. He then worked as a jailer and became a sworn police officer in September.
Pomona Police Chief Michael Olivieri thanked the public for such a huge outpouring of support.
We are deeply moved by the love and support we have received from our law enforcement brothers and sisters, our community and people across the US during this difficult time. Our hearts are heavy as we mourn the loss of our brother, Officer Gregg Casillas. pic.twitter.com/iCZph5DsvF

— Pomona Police Dept. (@PomonaPD) March 11, 2018
"Losing Gregg has ripped a hole in the hearts of his family and members of this department," Olivieri said.
More than a handful of community leaders offered words of prayer and support to his family.
Police Officer Killed at Pomona Apartment Complex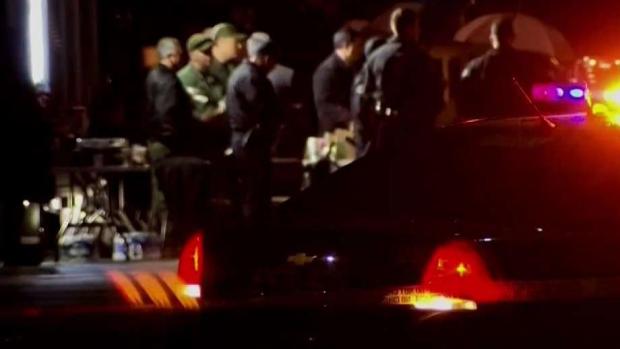 "He wanted to be a police officer. He wanted to serve the citizens of this great city of Pomona," Rep. Norma Torres (D-Calif.) said. "If nothing else, you have that. This is what he wanted to do. He died doing that."
Most in the crowd were strangers, people grieving the loss of the 30-year-old officer who leaves behind a wife and two small children.
"I'm grateful for his service and his sacrifice," Pomona resident Bonne Sanchez said.
Fallen Officer Remembered With Vigil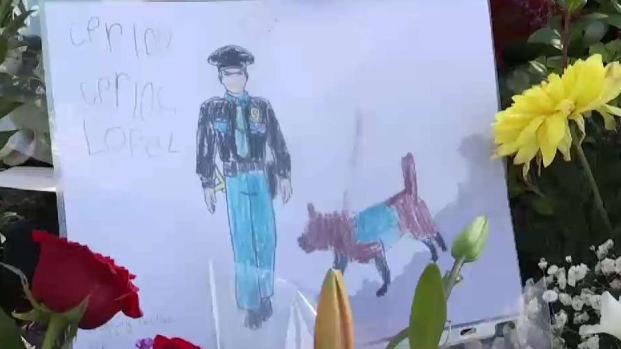 Officer Casillas' father thanked the Pomona Police Department for helping fulfill his son's dream and called on the community to help make the streets safer for officers.
"We gotta be there for them, not just them for us," he said.
The second officer shot Friday underwent surgery and was expected to recover, officials said.
The Associated Press contributed to this report.