Vector control officials set out a dozen "humane traps" Tuesday to corral feral cats living on the campuses of two Santa Ana schools in an effort to reduce the flea population and stave off the spread of typhus, a potentially deadly disease.
Vector Control: Symptoms | Prevention | More:Causes and treatment
The captured cats will be euthanized and their fleas tested. Officials estimate it will take about two months before they can confirm whether the typhus originated with the feral cats or from a different source.
Santa Ana officials announced last week that a child living near Broadway and Washington Avenue in Santa Ana was hospitalized with typhus last month but has since recovered.
It was the second case of the sometimes deadly disease so far this year, said Nicole Stanfield, spokeswoman for the Orange County Department of Public Health.
Orange County Vector Control officials have been passing out literature to residents in the area on avoiding getting the disease, which primarily is transmitted by fleas. Typhus cases have been on the rise for the past several years in Southern California, Stanfield said.
Residents in the neighborhood were concerned, but relieved that officials were taking action.
"They nap everywhere, go anywhere," said Melanie Moreira. "It's really, really great that they're doing something about it."
Traps were placed at Frances E. Willard Intermediate School in the 1300 block of North Ross Street and El Sol Science and Arts Academy in the 1000 block of North Broadway. Workers wore hazard suits with masks, said Santa Ana police Cpl. Anthony Bertagna.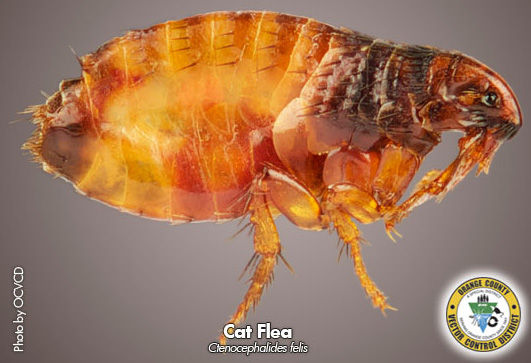 The schools sent home notices alerting parents to the potentially infected cats.
"Parents are going to be concerned, but as far as we know, this is not a risk parents and students should be concerned about at this point," said Michael Bishop, a school district spokesman.
Sondra Berg, of the Santa Ana Animal Control Department, said that traps will not be placed where children will have acces to them.
Vector control officials have set traps in the area and have caught possums, but none of the feral cats known to be in the area.
City officials advised residents to treat their pets with flea-prevention medication and eliminate places where wild animals can find shelter and food.
Symptoms usually surface a week or two weeks after exposure and can include high fever, headaches, chills, body aches and pains and a rash. Typhus is treated with antibiotics. It can be fatal, if left untreated.
Follow NBCLA for the latest LA news, events and entertainment:iPhone/iPad App | Facebook| Twitter | Google+ | Instagram | RSS | Text Alerts | Email Alerts
Published at 6:43 AM PDT on May 29, 2012 | Updated at 7:41 PM PDT on May 29, 2012