Now-wilted flowers and hand-written signs urging motorists not to drink and drive mark a pole at the Inglewood intersection where a University of Southern California student was killed by an alleged drunken driver early on St. Patrick's Day.
Xinhai "Arrow" Huang, an electric engineering student at USC, was killed on March 17 as he drove with friends to an early morning climb.
"His family's not from this country, so we wanted to make sure someone knew he was loved," Maria Rawls said of the memorial at Hyde Park and West Boulevard (pictured below).
Rawls' son, Justin, survived the crash that killed his friend.
"I'm mad," Rawls said. "Now I understand the meaning of MADD. Arrow shouldn't be dead and my son shouldn't be laid up trying to get better."
The fatal crash happened about 3 a.m. on Sunday, March 17.
The female driver remained hospitalized Monday night. She is expected to face vehicular manslaughter charges once she is released, police said.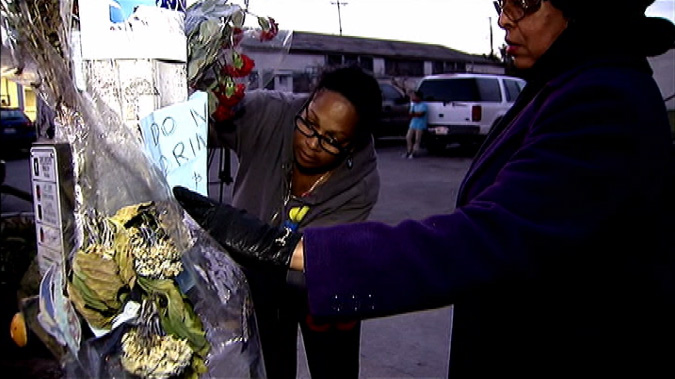 Published at 10:46 PM PDT on Mar 25, 2013 | Updated at 8:21 AM PDT on Mar 26, 2013