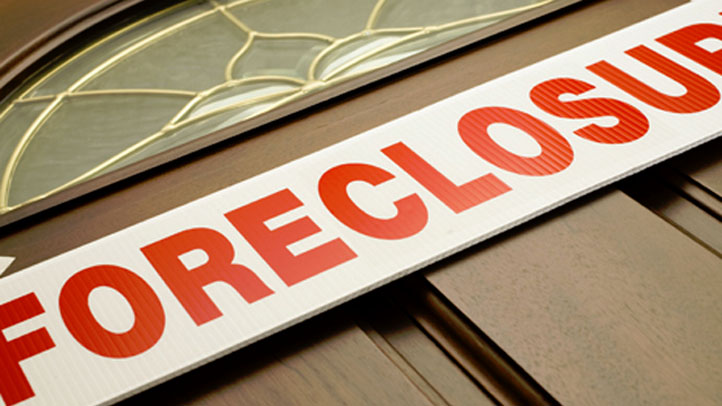 The housing market might be down, but that doesn't mean a drop in fraud cases.
Document: DA's Complaint Against Law Firms | California State Bar

On Thursday, the California attorney general announced a lawsuit involving firms accused of fraudulently taking millions of dollars from homeowners seeking mortgage relief.

"The defendants in this case fraudulently promised to win prompt mortgage relief for millions of vulnerable homeowners across the country," said Attorney General Kamala Harris. "Innocent people, already battered by the housing crisis, were targeted for fraud in their moment of distress."

The lawsuit names several law firms accused of working together as part of a scheme to defraud homeowners across the country. The firms used "mass joinder" lawsuits, which have many plaintiffs, Harris said. The homeowners were convinced to join the lawsuits against mortgage lenders through "false and misleading representations," according to authorities.

Deceptive mass mailers were sent to homeowners, according to the lawsuit. The mailers appeared to be official notices or government documents and informed homeowners they were potential plaintiffs in a litigation settlement, the lawsuit stated.

The settlement was nonexistent, according to the DA's office.

"The firms led homeowners to believe that by joining the lawsuits, they would stop pending foreclosures, reduce their loan balances or interest rates, obtain money damages, and even receive title to their homes free and clear of their existing mortgage," according to the lawsuit.

The homeowners were charged retainer fees of up to $10,000 to join the lawsuit, according to Harris' office. Some of the people who paid lost their homes shortly after making the payment, according to authorities.
The lawsuit is the first consumer action from the AG's Mortgage Fraud Strike Force.

Mortgage fraud is more widespread now than in 2009, according to the FBI. Pending investigations into mortgage fraud increased 12 percent last year over 2009 figures nationwide.
Local
Local news from across Southern California