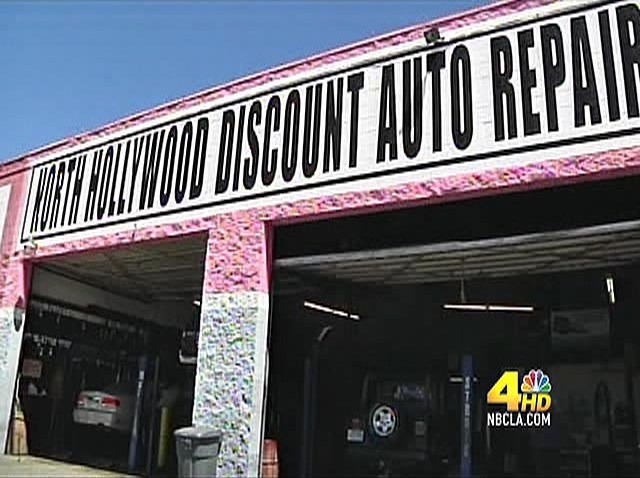 She's been in the auto-repair business for a quarter of a century in a big pink building.
"I wanted people to know there was a girl here," Karen Valenti said of North Hollywood Discount Auto Service, her shop on Lankershim Boulevard.
For the last 25 years, Karen Valenti has owned and operated the repair shop. Although she's been shattering stereotypes for the past two decades, Valenti still gets the "deer-in-headlights" look when men bring their cars into her shop for the first time.
Local
Local news from across Southern California
"You can see all these things going on in their mind: 'I don't want to go in and talk to her. She doesn't know what she's talking about,'" says Valenti.
When she's not under the hood or running her busy business, Valenti teaches a basic auto-repair class catered to just women. But the class is not all shop talk, it's also part psychology.
The "matriarch mechanic" wants her students to know when they're being bamboozled by unscrupulous mechanics and how to present themselves so they aren't an "easy target" of swindling or ridicule.
If you'd like to take the class, they're offered the third Sunday of every month from 9 a.m. to noon. The cost: just 35 bucks. All classes are held at North Hollywood Discount Auto Service at 6039 Lankershim Boulevard in North Hollywood.