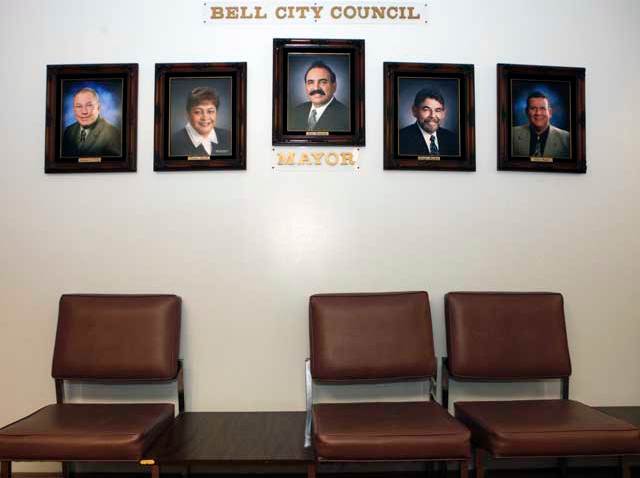 There was another rally in the city of Bell on Monday night, and it came with an ultimatum from the crowd: City leaders must resign immediately or be recalled.
Some of the activists want an independent investigation into how Bell generated the money to pay such high salaries. They point to complaints regarding vehicles they say were unfairly towed or impounded.

The LA Times reviewed budget documents and discovered the city genrated at least $652,000 in revenue from towing cars last fiscal year.

According to the Times:
The vast majority of that sum -- $574,000 -- was from what the document described as "unlicensed driver release" revenues. It's unclear exactly where that money came from. But some Bell residents have complained that police officers have pulled over motorists and towed away their vehicles if the drivers don't have licenses. Bell has a large immigrant population, including many illegal immigrants.

Residents have also complained about police being too aggressive about towing parked cars.

The city documents show that revenue from the "unlicensed driver release" fee has increased in recent years. In fiscal 2004-05, the fee generated about $450,000.
Local
Local news from across Southern California
The documents also refer to something called a DUI "cost recovery." That generated nearly $447,000 last fiscal year, according to the Times report.
But Bell Vice Mayor Teresa Jacopo is defiant. She won't resign and if she is recalled she will just run again.
"I'm willing to take any responsibility that I legally can do," said Jacopo.
Bell's black eye stems from a report that some of Bell's top officials got some of the highest municipal wages in the nation. Despite that, Jacopo says Bell is doing well.
"The City of Bell is not poor. The city finances are very well off. We are not like all the cities around us in California and throughout the United States who are going bankrupt. Our numbers are way up high," said Jacopo.
Those numbers include the salary of the City Administrative Officer Robert Rizzo, who earned close to $800,000 a year.
"When somebody shows you they're doing not a good job, or a great job, but an excellent job, how do you question them? It just doesn't come to mind," said Jacopo.
Rizzo and others have resigned. Jacopo and other council members have slashed their $100,000 salaries to $8,000 a year.
"I was never there for the money, I was there for the people," said Jacopo. "I don't know what you feel I've done wrong, but I've served my community for over 20 years, giving a helping hand on a day to day basis."
Bell officials have been slow to turn over public records in the wake of the salary scandal.

Community activists, the Los Angeles Times and Councilman Lorenzo Velez, who makes $8,000 a year, have asked for documents involving budgets, salaries and elections, the newspaper reported Monday. However, many of the requests by the newspaper have gone unanswered.

Copyright AP - Associated Press