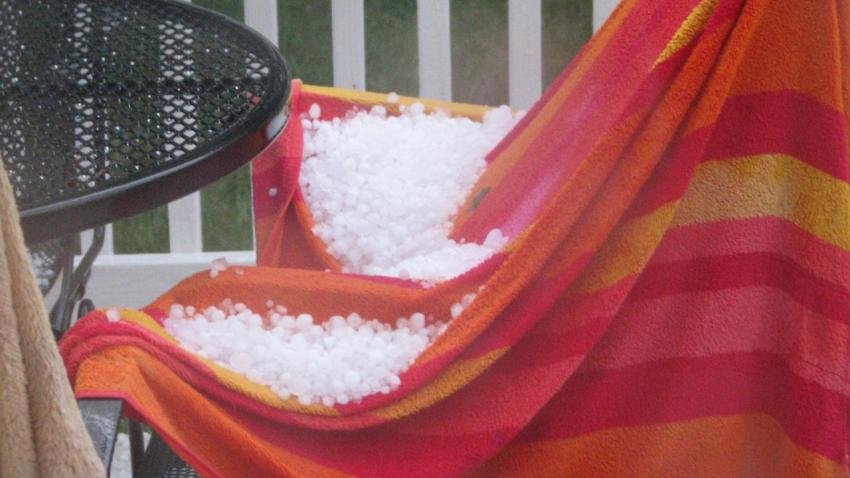 Colleagues and community members gathered with solemn prayers for a miracle Friday night at Arrowhead Regional Medical Center, where San Bernardino Police Officer Gabriel Garcia was rushed before daybreak after being shot in the head and upper body while on duty.
"His father is my direct supervisor, Captain Garcia," said Lt. Tim Crocker outside the hospital in Colton. "Gabe Garcia is an outstanding officer. A field training officer."

Gabriel Garcia,31, a Beaumont resident, and his partner, an unnamed trainee, were fired on by a gunman, who was in turn killed by the trainee in the predawn hours Friday.
Colleagues and neighbors have stayed focused on Garcia, who was gravely injured and underwent surgery.
Local
Local news from across Southern California
Garcia is now in a medically induced coma, according to the San Bernardino police chief.

"I feel so bad for him. I did pray the rosary for him, hear the Mass. Offer it for him too. He's a family man. He has a small child," said neighbor Maria Benavides.
Garcia and his trainee were met with automatic weapon fire on Garner Avenue at 2 a.m., after approaching six people possibly drinking beer.
The suspected shooter was identified as 38-year-old Alex Alvarado.

"He does have a fairly significant arrest record, but he was not on probation or parole at this time," San Bernardino Police Chief Jarrod Burquan said earlier Friday.

Neighbors and family members of Alvarado were also stunned by the violence and follow-up investigations, and questioned what could have been running through the man's mind.

"All you saw was all the flashing lights of the guns going off, heard them. Guns going off. Cops telling him 'Get down, get down.' Drop his weapon," said Claudia Nava, a witness.

A cousin of Alex Alvarado worried his relative was suicidal because his mother is dying, undergoing treatment at the same hospital where Garcia's supporters held vigil Friday.

"She's there at the Arrowhead, on life support, doing bad. Like I said, I don't know what he was thinking," said Albert Salazar.