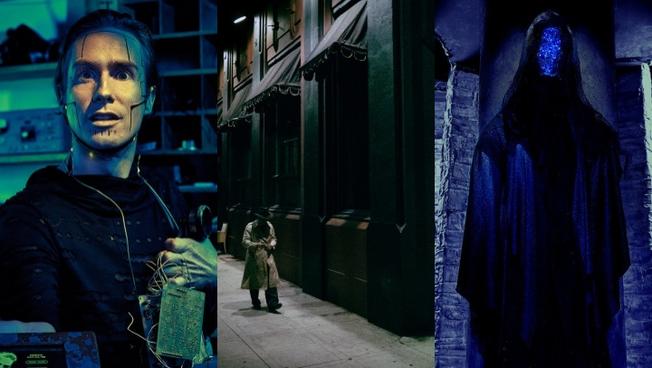 What to Know
Feb. 14-June 30
Interactive theater adventure
Tickets on sale now
Life isn't "on a rail," a way that's sometimes used to describe an experience, like a theme park ride, that guides you to specific happenings and a specific conclusion, even as you "freely" move forward.
After all, in life, surprising things do happen.
And while entertainment hasn't quite kept up with the spontaneousness of real life, but there are creative enterprises making scintillating strides in the direction of letting guests play a more active, story-driving role.
Local
Local news from across Southern California
One of the biggies? It's "Delusion," the "vanguard of interactive theater" that's been sweeping adventurous attendees up into a rip-roaring story, a tale that includes a mixture of well-designed sets, atmospheric locations, and incredibly game actors.
"The Blue Blade" is the latest incarnation of the you're-in-it theatrical adventure, and if you did "Delusion" in the fall, you got a chance to enter into its time-traveling, every-minute-counts world.
It went on a brief hiatus, and will return to its historic West Adams space on Feb. 14, with "a number of exciting changes."
It's being called a "director's cut," which means that if you've already participated in the interactive experience, which moves you to different locations over the course of a go-go-go hour, then you'll be in for several fresh thrills.
Those thrills include "... new plot twists, new audience challenges, new artifacts, new actors, and more."
Tickets?
They're now on sale.
"Delusion" hanging around forever? It can't, at least in the form of "The Blue Blade," so best keep this date in mind: June 30.
That's the last night of the spring 2019 run, so don't wait, if you've heard about this experience, a night out that your friends totally want to talk about... and don't.
Because it's an evening that's fraught with spoiler alerts, so experiencing it without foreknowledge seems to be the way to go. Knowing that you'll be in the story, though, and it is interactive theater, and you'll be moving among different locations, up and down stairs, is a solid and tantalizing start.
More? Yes. Right here.
Copyright FREEL - NBC Local Media