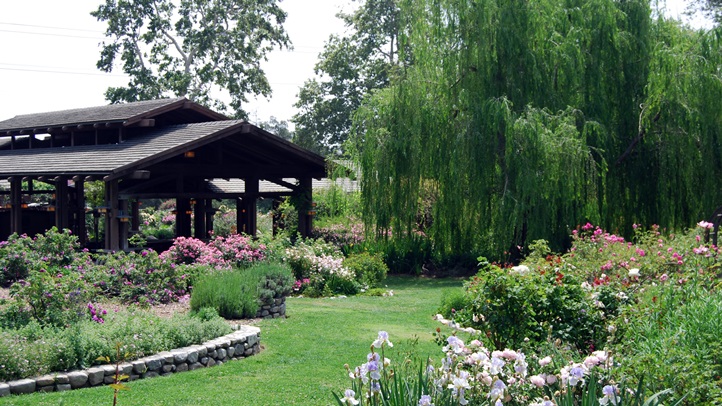 A stroll in nature is often described as "invigorating," the sort of activity that brings a flush to the cheeks while stoking the appetite for a post-walk nosh.
But finding a nice nosh adjacent to nature, one that comes with a cornucopia of classy, hearty, not-too-fussy dishes, can be as difficult as snapping the perfect photo of a butterfly pausing briefly upon a flower petal.
Keep that flush in your cheeks, and tell your tum that sustenance is near, the kind of plates that come from none other than master chef Joachim Spichal and Patina Restaurant Group: Descanso Gardens is readying a fresh restaurant for the property, one that comes with two lauded names attached and a "warm, comfortable dining experience," per Chef Spichal.
Local
Local news from across Southern California
The pretty 60-seater is called Maple, and it will debut at the La Cañada Flintridge tree-laden destination on Saturday, Oct. 1. The restaurant, which will serve inside as well as on a garden-facing patio, is not a three-mealer per day, but rather a brunch destination, one that will welcome weekenders looking for a lovely American cuisine experience right on the expansive property.
You're right, if you just recalled that Descanso Café is also overseen by Patina, which has had a long partnership with the 160-acre spread.
Executive Chef Mark Salazar will oversee the creation of dishes like Fried Chicken N' Beignets, Huevos Rancheros (complete with Guajillo-braised short rib), and the Maple Burger, a posh patty complemented by the restaurant's "signature" red wine dressing.
The eats are luxe-y but the atmosphere is laid-back, the kind of spot you'd feel okay walking into after a vigorous walk around the garden paths in a simple sundress or khakis. The upshot? You won't need to return to your car to put on a necktie or change.
But there is an early change for Maple's brunchy schedule, and it will arrive sooner than later: The restaurant will keep dinner hours during "Enchanted: Forest of Light," the holiday illumination extravaganza taking place at the historic gardens from Nov. 25, 2016 through Jan. 8, 2017.
Perhaps this event will prompt Maple to open its doors more often in the evening, once brunch buffs start calling upon it regularly and telling their nature-loving, burger-craving pals.
Whether you lean brunch or toward a dinner in December, you best reserve soon, as the talked-about spot is taking reservations at Open Table, even ahead of its October opening.
Copyright FREEL - NBC Local Media