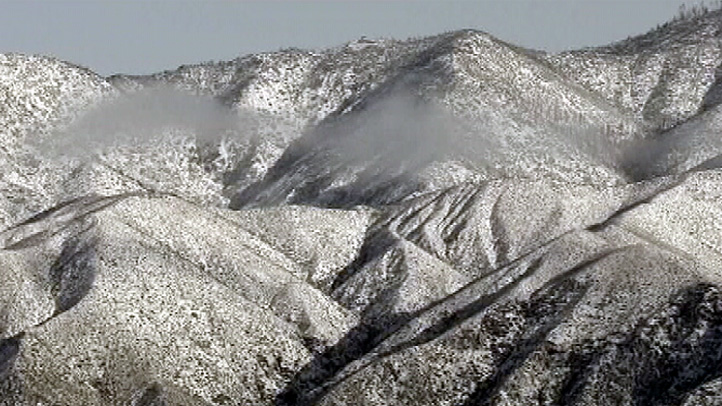 A spate of storms last month boosted the snow cover on the state's mountains, but California water supplies remain well below average after a dry January and February.
The state's annual survey of snowpack in the Sierra Nevada on Monday showed precipitation at 55 percent of average for early April, when the mountains usually hold the most snow before melting into streams and rivers that feed water-storage reservoirs across California.
The low levels of snowpack put the state at an increased risk for drought next year.
Local
Local news from across Southern California
"An unusually wet March improved conditions, but did not make up for the previous dry months," said Mark Cowin, director of the Department of Water Resources, in a press release. "The take-home message is that we've had a dry winter and although good reservoir storage will lessen impacts this summer, we need to be prepared for a potentially dry 2013."
Though the snowpack was below average, it was a big boost from the March 1 reading, which showed only 30 percent of average. This time last year, after a wet winter, snowpack was at 163 percent of average statewide. The snowpack provides about 30 percent of state water supplies.
The state estimates it will be able to deliver about half of the water requested by water agencies that supply more than 25 million customers around the state. The Department of Water Resources said that allocation is "not severely low."
Follow NBCLA for the latest LA news, events and entertainment: iPhone/iPad App | Facebook | Twitter | Google+ | Instagram | RSS | Text Alerts | Email Alerts