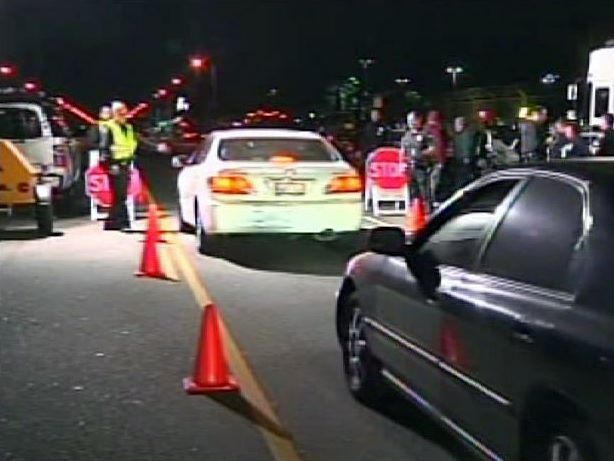 Hours after the DUI death toll rose to three on Sunday, police at a DUI checkpoint in San Pedro made mutiple arrests, reinforcing the point that drunk driving is rampant over the Labor Day weekend, police said.
"Particularly on the hollidays there seems to be a high incidence of driving while drinking," said LAPD Lt. Ron Katona. "There's thousands of them out there.They're like ticking time bombs."
Dustin Blake Robinson,18, is being held on suspicion of second-degree murder and DUi after his Smart Car plowed into the back of a Chevy sedan on the 110 Freeway in South LA on on Sunday.
Local
Local news from across Southern California
A few hours later and several miles away, Katona and nealry two dozen other officers operated a DUI checkpoint in San Pedro, randomly pulling drivers over and checking for signs of driving while intoxicated.
In just 60 minutes, five drivers were arrested on suspicion of DUI and another half dozen underwent field sobriety tests.
"It's sobering, pardon my pun, that we could have five DUI arrests in the middle of the day on Sundy within the first hour of our operation," Katona said. "It just gives you a little bit of an idea of the magnitude of the problem we're facing."
Follow NBCLA for the latest LA news, events and entertainment: Twitter: @NBCLA // Facebook: NBCLA