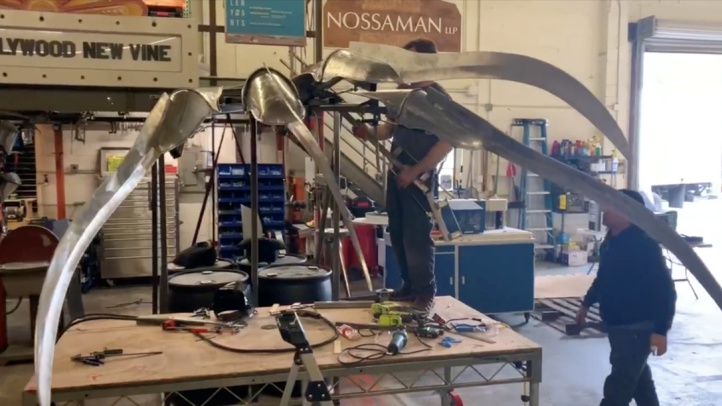 What to Know
I Like Scary Movies
April 4 through June 16, select dates
$39
"A Nightmare on Elm Street," the 1984 horror smash that spawned a host of fearsome flicks and countless real-world nightmares, has a shadow as long as the one cast by Freddy Krueger himself.
But that cinematic baddie's famous glove, with its steely, blade-like fingers, has cast the longest shadow of all for many fans. You could say that the eerie accessory belongs to the pantheon of horror-film props, the grouping that surely includes the mask worn by Michael Myers and Jason's hockey mask from the "Friday the 13th" series.
But what if Freddy's sharp-fingered glove grew to a huge size? And seemingly could move on its own?
Local
Local news from across Southern California
That would feel much like a nightmare come to life, which is exactly what will happen when "I Like Scary Movies" opens on the Miracle Mile, on Wilshire Boulevard, in early April 2019.
The immersive pop-up, which is devoted to the spooky classics from the Warner Bros. and New Line Cinema vaults, will include several scenarios from famous films, real-world settings that visiting fans can enter.
And one of those will include, yep, the oversized Freddy Krueger glove, a "fully articulating piece" that boasts "hinges at the finger joints," eek.
Eek again?
Guests will be invited to pose while standing in the glove's ghastly thrall.
It's made from steel, if you're curious, as well as aluminum and leather, not to mention latex used for special effects.
Also ghastly? The boiler room feel of the setting where the glove will be located.
The pop-up offered an early look at the ginormous glove on March 1, along with this fresh bit of fearful news: "I Like Scary Movies" has already been extended into the middle of June, which is several weeks past its initial final date, as announced earlier in February.
Which means you now have more time to think about encountering Freddy Krueger's colossal glove.
A ticket? It's $39. Info? It's here. Nightmares? They come and go, but a visit to a certain boiler room, and snapping a pic with a certain glove, has a way of stoking their fire.
Copyright FREEL - NBC Local Media