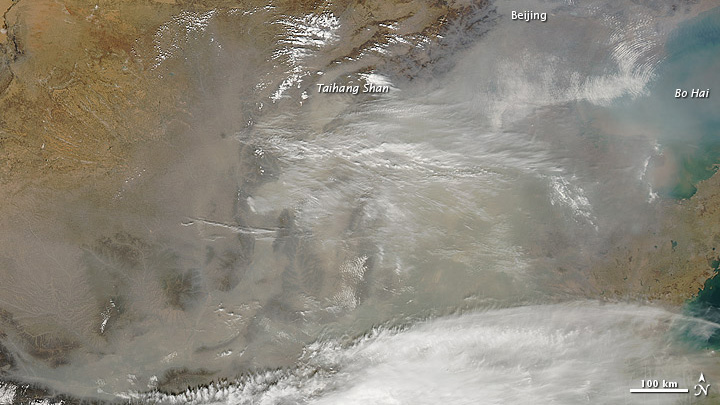 Dust from the Gobi Desert drifted thousands of miles to hang over a central California mountain range this week, according to the Great Basin Unified Air Pollution Control District.
A massive dust event on March 10 blew dust from the Gobi Desert across eastern China, prompting health warnings that pollution levels were dangerously high in the country, according to NASA.
Those particles, which have since dissipated, reached Owens Valley, about 225 miles north of Los Angeles and east of the Sierra Nevada mountain range.
Local
Local news from across Southern California
The Air Pollution Control District reported dust was first noticed on March 22. The agency monitors particulates near Owens Lake, which went dry in 1926 after water was diverted from the Owens River to the city of Los Angeles.