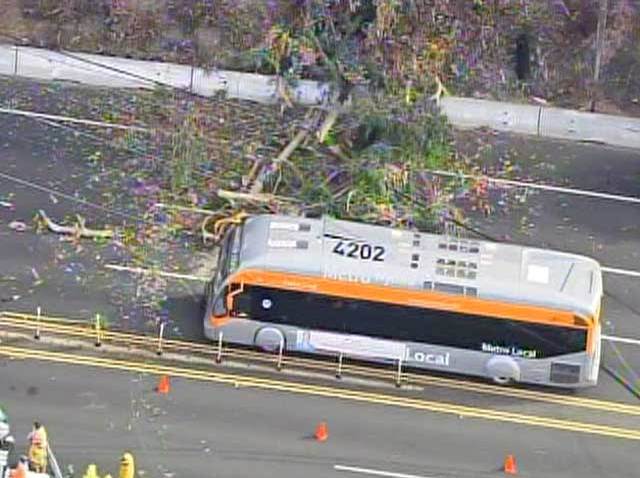 A tree took down power lines Monday morning when it fell on Pacific Coast Highway in Pacific Palisades.

The eucalyptus tree landed on a Metro bus. No injuries were reported.

The road was closed on both sides between Sunset and Temescal Canyon. Northbound traffic backed up into Santa Monica.
The road reopened Monday afternoon.
About 1,200 customers were left without power.