If you drive without a license, camp on the beach, or use a fake ID to buy alcohol, you'll no longer face a criminal charge in Los Angeles.
An internal LAPD memo dated July 25 that was sent to commanding officers detailed 91 violations that are now considered infractions instead of misdemeanors. That means the violations won't appear in U.S. Department of Justice criminal records, and they no longer figure into department crime statistics tracking misdemeanors and felonies.
The memo was sent out in response to the city attorney's office revision of its filing guidelines in May. The change is an effort to make the system more efficient and save taxpayer dollars, said Rob Wilcox, a spokesman for the newly seated city attorney, Mike Feuer.
Such offenses, which number in the thousands each year, were usually downgraded to infractions anyway upon review by the city attorney's office, Wilcox said.
"These were already treated as infractions, it's just flipping how they were reviewed so there is not another review process here," Wilcox said. "They'd be written up as infractions by the police officer."
The department said the changes create penalties that actually reflect reality, especially when budgets are tight. Misdemeanors, however, can bring a year-long sentence in jail, but it rarely happens.
"We're not talking about murder, rape, robbery," said Deputy Chief Kirk Albanese who heads the department's detectives and sent out the memo. "We're talking about quality of life crimes."
Local
Get Los Angeles's latest local news on crime, entertainment, weather, schools, COVID, cost of living and more. Here's your go-to source for today's LA news.
Such changes have been done elsewhere, including Sacramento and San Diego, as resources have dwindled during tough budget times. The Sacramento County district attorney's office in 2010 downgraded nine misdemeanors to infractions, according to a memo on their guidelines: including gambling, failure to return lost property and theft of free newspapers.
The San Diego city attorney's office has repeatedly revised its filing guidelines over the years but never at the cost of public safety despite diminishing resources, said Marlea Dell'Anno, assistant city attorney in charge of criminal division.
"The playing field is a little bit different now and so we have to look at things a little bit more carefully," Dell'Anno said.
In the last year the office has changed its filing guidelines so that certain circumstances of driving without a license or on a suspended license are treated as infractions instead of misdemeanors.
Dropping the 91 violations to infractions in Los Angeles will also likely help reduce a citywide crime rate that's already been decreasing significantly. Other violations that are no longer considered misdemeanor crimes in Los Angeles under the new guidelines include possessing or purchasing alcohol as a minor, drinking in public, gambling, defecating in public, trespassing and not having your dog vaccinated for rabies.
The memo states that if an officer wants to have one of these 91 violations prosecuted as a misdemeanor because of extenuating circumstances the officer must write a narrative explaining why. Albanese said the new guidelines will not change the department's pursuit of people violating the law, but this will take some burden off the city attorney's office and court system.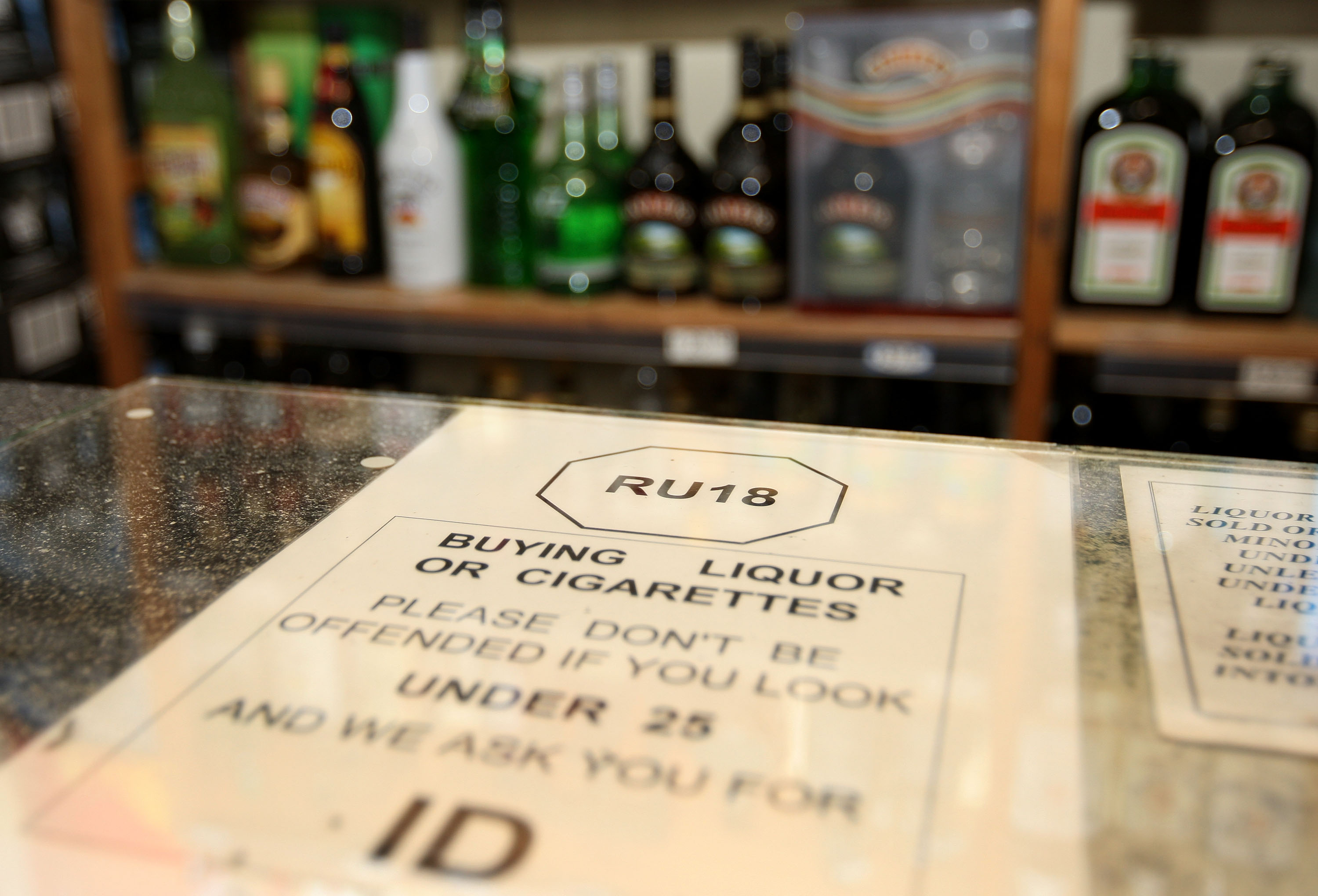 "We're not saying you're going to get off scot-free," Albanese said. "We're going to hold you accountable in an appropriate way, recognizing that budget and staffing resources have been limited."
Flickr photo credit: Justin Wright
Getty Image photo credit: Sandra Mu
More Southern California Stories:
Copyright AP - Associated Press