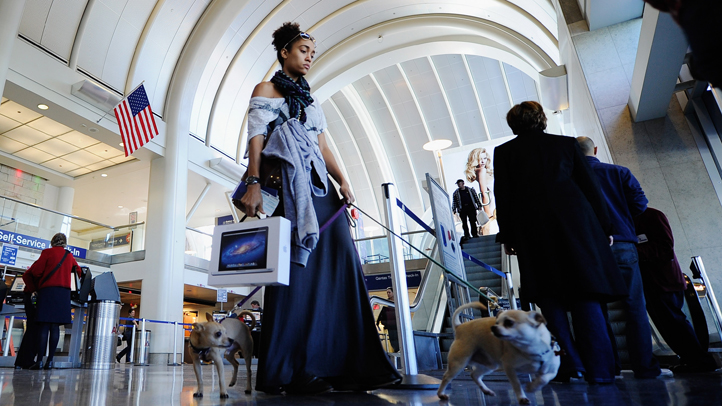 Weather-related flight delays ranged from 15 minutes to more than three hours at Los Angeles International Airport on Wednesday as a winter storm pounded the northeast United States.
LAX flights destined for Newark International Airport were delayed an average of 1 hour and 16 minutes earlier in the day, but by Wednesday night, flights out of Los Angeles were delayed 15 minutes or less, according to the Federal Aviation Administration.
John F. Kennedy International Airport-bound flights were behind an average of 1 hour and 12 minutes earlier Wednesday. By 1:30 a.m. local time, flights in and out of JFK were delayed between 15 and 29 minutes.
Local
Local news from across Southern California
Flights leaving LA for Philadelphia International Airport averaged 3 hours and 13 minutes behind Wednesday afternoon, according to the FAA.
General arrival and departure delays are around 15 minutes.
While much of the national air traffic had returned to its normal scheduled by late Wednesday, aviation officials advised travelers to check with their airlines for specific flight delays.
Link: Flight Tracker
A blizzard warning was in effect through 1 a.m. Eastern time Thursday for parts of Indiana and Ohio. A less-severe winter storm warning was in effect for much of the northeast through Thursday afternoon, while the coast is dealing with coastal flood warnings and wind advisories.
Related: Hundreds of Flights Cancelled as Deadly Storm Heads East
Back west, scattered storms hit Southern California early Wednesday morning. Dry conditions were expected to last through Thursday and Friday before wet conditions return during the weekend.