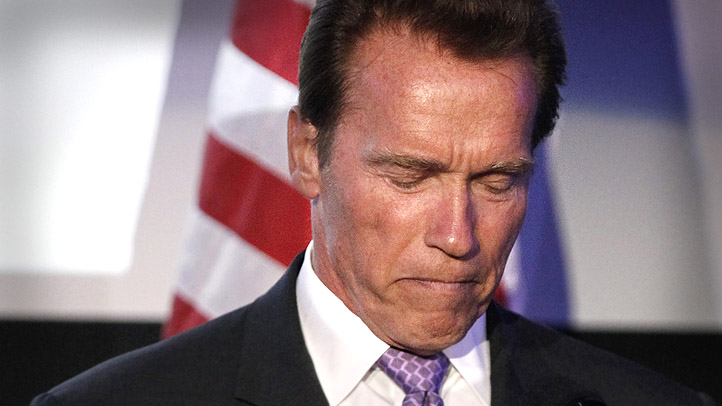 Former California Gov. Arnold Schwarzenegger admitted having a love child with a household staffer 10 years ago, a development that prompted his split with wife Maria Shriver.
Shriver issued a statement Tuesday morning regarding the revelation:

"This is a painful and heartbreaking time. As a mother, my concern is for the children. I ask for compassion, respect and privacy as my children and I try to rebuild our lives and heal. I will have no further comment."
The actor turned politician fathered the child before he turned to politics, but kept it a secret until recently from Shriver, his wife of 25 years, according to the Los Angeles Times, which broke the story Tuesday morning. Shriver moved out of their Brentwood mansion after Schwarzenegger revealed paternity of the child some time after his final term as governor ended.
Local
Local news from across Southern California
"After leaving the governor's office I told my wife about this event, which occurred over a decade ago," Schwarzengger said in a statement to the Times. "I understand and deserve the feelings of anger and disappointment among my friends and family. There are no excuses and I take full responsibility for the hurt I have caused. I have apologized to Maria, my children and my family."
The Times reports that the staff member worked for the family for 20 years, retiring in January of this year.
A source told the Times that Schwarzenegger still helps the child financially.
The staffer told The Times that she voluntarily left her position with the couple earlier this year after reaching her longstanding goal of working for them for two decades. The woman told The Times that she received a severance payment and "left on good terms'' with Schwarzenegger and Shriver.

"I wanted to achieve my 20 years, then I asked to retire," she told The Times.
The couple announced their separation on May 9.
Their son, Patrick, tweeted Tuesday: "some days you feel like s---, some days you want to quit and just be normal for a bit, yet i love my family till death do us apart. #family"
Later Tuesday, his sister, 21-year-old Katherine Schwarzenegger, posted: "This is definitely not easy but I appreciate your love and support as i begin to heal and move forward in life. I will always love my family!''
Schwarzenegger, 63, has been dogged by accusations of womanizing for years. He and Shriver, a onetime television reporter and member of the Kennedy family, have four children ranging in age from 14 to 22. In 2003, Schwarzenegger apologized for behavior that "offended people" after The Times reported he had a 25-year pattern of sexually harrassing women he worked with on various movie projects.
Related: Famous Apologies and Nonapologies