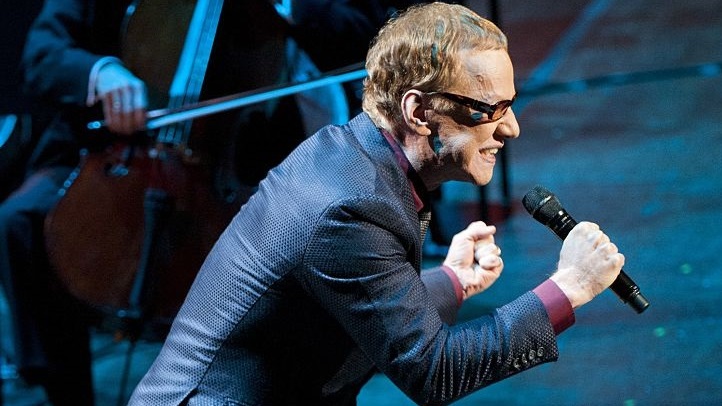 Traveling to Halloween Town, if you're a fan of 1993's "Tim Burton's The Nightmare Before Christmas," may be a dream, but ultimately it is something of a sticky wicket.
You need to locate the right tree, with the right door, and then gingerly proceed to Holiday World, with the hope you don't find yourself in the middle of a madcap caper deviously devised by Lock, Shock, and Barrel.
Perhaps easier than locating the entrance to Halloween Town, though, is finding your way to the Hollywood Bowl on Halloween Eve Eve and/or Halloween Eve. None other than Jack Skellington himself, Mr. Danny Elfman, is making a dramatic return for two nights of "Nightmare"-flavored drama and delight.
Local
Local news from across Southern California
Halloween Eve Eve and Halloween Eve, of course, is a ghouly way to say Saturday, Oct. 29 and Sunday, Oct. 30, 2016. The ticket on-sale date? The not-too-ghouly date of Friday, Sept. 9 at the highly unghouly hour of 10 o'clock in the morning.
We said "dramatic return" earlier and we emphatically meant it: The film's iconic composer sang his Jack-joyful heart out as the stop-motion classic screened over two nights in 2015, alongside a host of goosebump-delivering performers and a full orchestra (and, yes, some original cast members stopped by to reprise a role or croon a ditty, which also delivered the goosebumps).
Did all of this Halloween-happiness sell out quicker than Jack Skellington slides down a snowy rooftop? Yes.
Will it again? Yes. (Note that there is some pre-sale action going on ahead of Sept. 9, including via KROQ.)
Do people dress up? Oh sweet Zero, do they. If you need Sally-sartorial inspiration, check out the new gingerbread house in Disneyland's Haunted Mansion, which is debuting on Friday, Sept. 9 as part of the theme park's Halloween Time.
Is there actually a Halloween Town? In our hearts and on our DVD shelves, forever. But, yes, locally there is a store called Halloween Town, in Burbank, and while it isn't strictly "Nightmare"-related, it is packed with eerie goods aplenty.
Might Danny Elfman perform "Dead Man's Party" at the end of the show, like he did to much acclaim in 2015? The Oingo Boingo favorite is as Halloween as a pumpkin, that is a true fact. Who knows? Best be there and seeeee... (cue an Elfman-esque overture).
Copyright FREEL - NBC Local Media