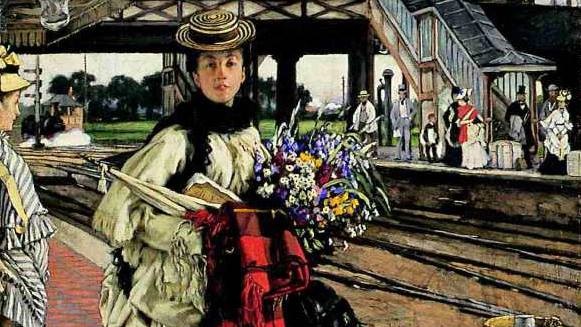 Is that summer 2017 we spy in the near distance?
Well. Hardly.
With the holidays still to come, and winter over a month off in the distance, the notion that next summer even exists as a graspable concept can seem downright fanciful at the moment.
Local
Local news from across Southern California
Exists it does, however, as an idea in our shared future, and major entertainment happenings are already lining up on-sale tickets for July and August.
True, places like the Hollywood Bowl, and other alfresco music venues, are still a few months away from drawing back the curtain on their schedules and on-sale dates. But a certain outdoor bowl in Laguna Beach, one that's been around for decades, is on top of the summer '17 action, action that will be, starting in early July, at a complete standstill.
That's all the hinting you need to know that we're about to talk about The Pageant of the Masters, the everyone-freeze phenomenon which got its start back in 1932. Volunteers in exquisite costumes, over-the-top coiffures, and movie-worthy make-up hold a pose inside a "painting" or "sculpture" re-created on stage, producing a more-real-than-real 3D effect that's been wowing audiences for the better part of a century.
That century continues in early July 2017, when "The Grand Tour" makes its debut. That's the upcoming theme, travel in the 17th and 18th centuries, so prepare to see people on stage holding astonishingly still next to suitcases, trunks, and luggage of all sorts.
A get-to-know-the-world journey has long been fantastical fodor in art, and the Pageant of the Masters will surely explore a number of famous and lesser-known works that have considered the art of going abroad.
If you're a member of the Festival of Arts/Pageant of the Masters, you can secure your own passage to the 2017 extravaganza now. If you're not, tickets will go on sale to the general public on Thursday, Dec. 1.
Should you know both an adventurer and an art lover, someone who has longed to see the famous "tableau vivant" of Laguna Beach, such a ticket might be the ultimate stocking stuffer.
It will at least give the giftee something to anticipate through the winter and springtime. Sure, summer 2017 is still over a half year away, but Laguna Beach's celebrated and surreal standing-still spectacular takes months of dreaming, planning, and rehearsing.
Standing still, it turns out, is not quite as easy as it looks. It can even take months to properly a hold a pose.
Copyright FREEL - NBC Local Media