Police are hoping surveillance images released on Wednesday will help lead to the capture of the gunman who shot an Arleta store owner dead in front of his shop Monday night.
The shooter fired four rounds from a shotgun and killed Nestor Hernandez, 34, as he was closing up his store, NH Wireless Shop.
Several people called 911 to report the shooting, and a bystander flagged a passing fire truck to help the man who was shot. Video from the scene showed the victim's body sprawled across the sidewalk and partially covered by a plastic white sheet with a laptop under his right foot.
The newly released images show a man in a large white shirt and white baseball hat murdering Hernandez on the sidewalk. Officials described him as a heavy-set Latino man in his 30s with a shaved head.
The video footage led authorities to believe Hernandez was deliberately targeted in a premeditated attack, police said.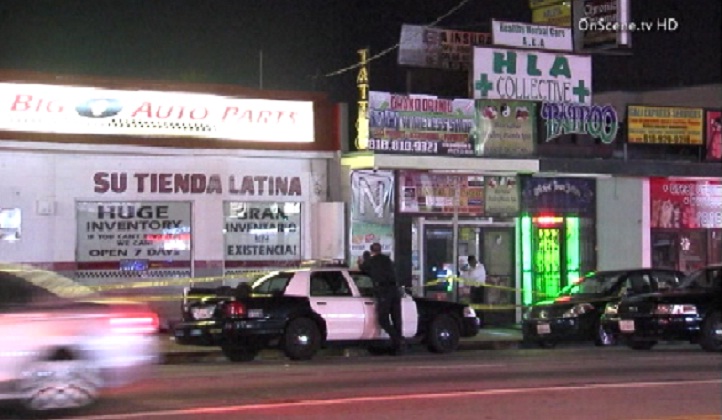 The surveillance tape also showed a woman who is believed to have witnessed the shooting, and police hope to find her so she can provide crucial information about the shooter.
Local
Local news from across Southern California
Hernandez's wife told investigators her husband owned the store since February, said Lt. Paul Vernon, the commanding officer of the Los Angeles Police Department's Mission Station.
"We need anyone with information to step up so we can solve this for this man's wife," Vernon said.
In a similar case, police in May found the body of a wireless accessories store owner outside his Van Nuys shop with a gunshot wound to the head. No arrests have been made in that case and police said they didn't know if the cases were related.
Anyone with information about the Arleta slaying was urged to contact Detective Efren Gutierrez of the Mission Station's Homicide Unit at 818-838-9948. Anonymous tips can be made by calling Crime Stoppers at 800-222-TIPS.
More Southern California Stories: