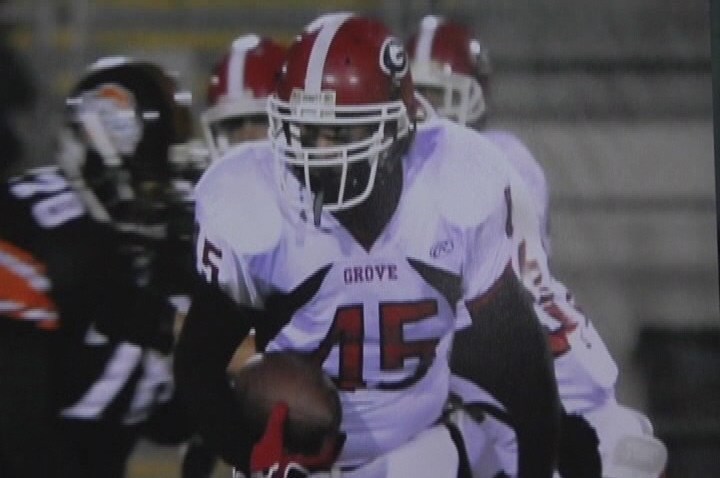 The La Mirada Matadores beat the Garden Grove Argos 49-27 Friday night in a CIF championship game held at Orange Coast College in Costa Mesa.
Early Friday NBCLA.com covered the Garden Grove High School football team as they prepared for tonight's championship game. Here is what we found out about the team before the big game.
Joe Hay coaches the Garden Grove High School football team, and he's the first to admit that this is not the same team that started the season together.
Local
Local news from across Southern California
His Argonauts started the season with tragedy. They could end it making history.
In the team's first game back in September, 17-year-old Kevin Telles and the Argonaut defense were on the field, hoping to secure the first win of the season.
Then the 6-foot, 200-pound linebacker suddenly collapsed. Efforts to revive him failed, and Telles died later at the hospital.
Now, teammate Jesse Lozano wears Telles' cleats and gloves, and keeps his memory in his heart.
"Each practice, we go 110 percent," says Lozano. "Each game, we play 110 percent. The team has changed, but in a good way."
And when Telles died, the team's collective heart stopped. There was disbelief, and there were questions. Three months after that tragedy, those questions remain. The coroner's office is still not sure what killed Kevin.
And the team wasn't sure how it would go on. But it figured it out.
The Argonauts kept playing, and kept winning, and on Friday night, they go into the championship game undefeated.
"It's a physical game but you also play with your heart," said Hay. "And these kids have the biggest heart."
And within their grasp is the biggest prize for a high school football player: a championship. Something Garden Grove has never achieved before.
Quarterback Sean Young still wears ribbons given to him at Kevin's memorial.
"I think we have our destiny laid out for us. Tonight we want to fulfill this destiny," Young said