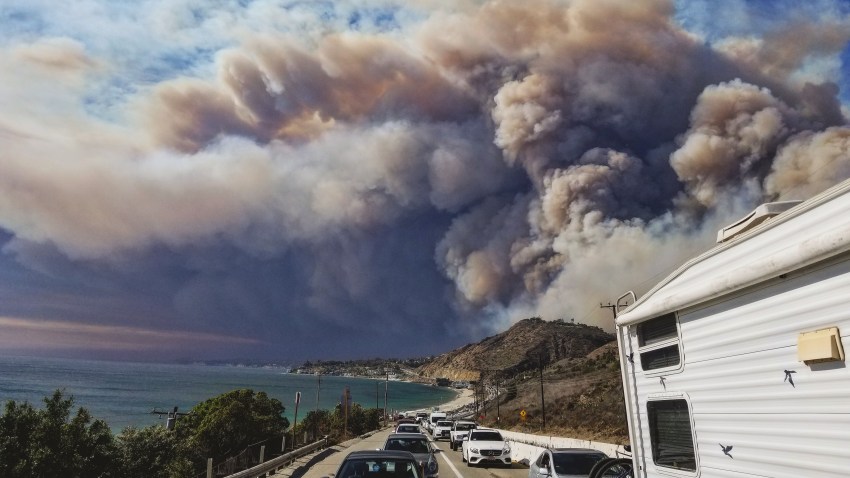 The Woolsey Fire began Thursday in the hills of eastern Ventura County and burned into Los Angeles County, destroying homes and other buildings on its way toward the ocean.
Use the maps below to see where the fire has burned more than 91,500 acres. You also can see a smoke forecast and view photos and videos from the fire zone.
Local
Local news from across Southern California
PROGRESSION
The Woolsey Fire began Thursday Nov. 8 in eastern Ventura County before jumping the 101 Freeway and spreading south toward Malibu.
PERIMETER
The fire doubled in size after the first day, expanding into communities as it spread toward the ocean.
SMOKE FORECAST
Smoke drifted across Southern California as the fire spread, reducing air quality levels for a widespread part of the region.
Air Quality
Depending on which way the winds are blowing, fires can have a significant health impact on air quality in Southern California. [[500493291, LG]]
PHOTOS AND VIDEOS
The fire burned some houses to the ground while leaving sometimes leaving neighboring residences relatively untouched. Below, a look at the Woolsey Fire in photos and video.