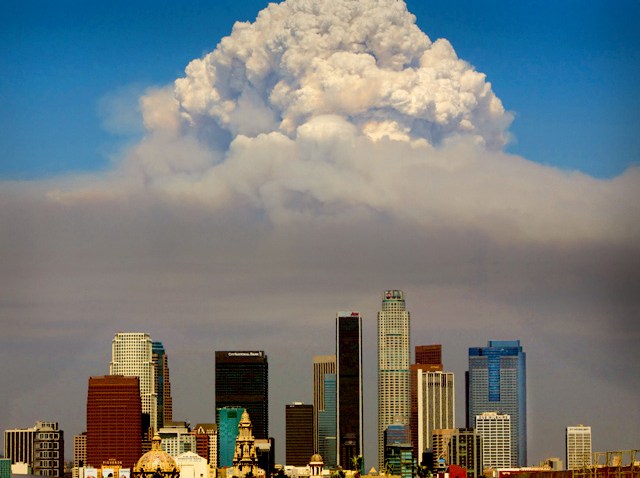 An annual nine-mile walk from the San Gabriel Mission to the Los Angeles River commemorating the founding of Los Angeles, originally scheduled for Saturday, was canceled for the first time in the event's 28-year history due to health concerns sparked by smoke from the Station Fire.
Organizers of "Los Pobladores -- Walk to Los Angeles," was scheduled to begin at 6 a.m. Saturday, scrubbed the annual trek, but said a stage ceremony honoring the originator of the event, T. Willard Hunter, will still be held at the San Gabriel Mission.
A 228th birthday celebration will also be held on schedule at El Pueblo de Los Angeles Historical Monument in downtown Los Angeles. The event will feature a 10 a.m. birthday cake ceremony and festival, artisan demonstrations, exhibits and food.
Local
Local news from across Southern California
The "Los Pobladores" walk recounts the steps of the original Spanish settlers who founded Los Angeles at El Pueblo (now Olvera Street) on Sept. 4, 1781. The nine-mile trek follows the last leg of the settlers' journey from Mexico which extended from the San Gabriel Mission to the Los Angeles River.
The city was originally named El Pueblo de la Reina de Los Angeles sobre el Rio del Porciuncula. The 44 settlers traveled more than 1,000 miles across the desert from Sinaloa and Sonora, Mexico.
Copyright Archive Sources