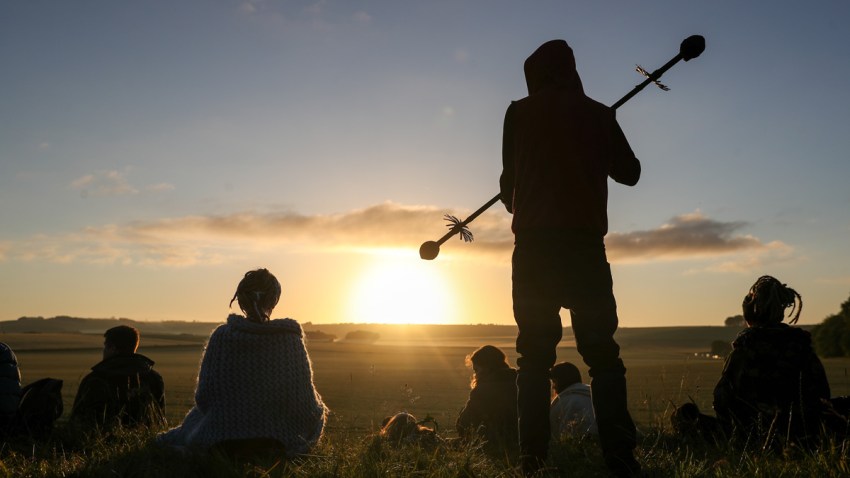 Griffith Observatory was hopping all day Monday as scientists and science fans welcomed the official end of spring and the official beginning of summer.
The summer solstice arrived in the northern hemisphere on Monday, June 21, 2010, at 4:28 a.m., P.D.T.
The sun's progress was followed Monday via the projection of the sun's image across the engraved meridian arc of the Gottlieb Transit Corridor at the observatory at noon and at sunset. The image was aligned with the engraved solstice line on the observatory's West Observation Terrace.
Local
Local news from across Southern California
The summer solstice is the moment when the Earth's orbital motion points the tilted northern axis of Earth's rotation, and the Earth's north pole most closely in the direction of the Sun.
On the summer solstice the daily path of the Sun follows the longest and highest arc across the sky all year. This makes summer solstice the longest day of the year.
Monday was 14 hours and 26 minutes long.
Summer ends at the autumnal equinox on September 23, the start of autumn in the northern hemisphere.
But if you missed out on the solstice on Monday, not to worry, The Gottlieb Transit Corridor marks the noon passage of the sun every day, and keeps track of the the sun's yearly motion in the sky.
And there is more celestial excitment set for this weekend.
A partial lunar eclipse is expected to occur early Saturday morning.
From Los Angeles, the full moon should begin to move into the earth's shadow shordly before 2 a.m. on Saturday June 26th. More than half of the moon will be hidden when the eclipse will be at it's maxium effect just after 4:30 a.m.
But be aware, that Griffith Observatory and Griffith Park will be closed to public access during the eclipse.

If you want more information, please visit the Griffith Observatory website.