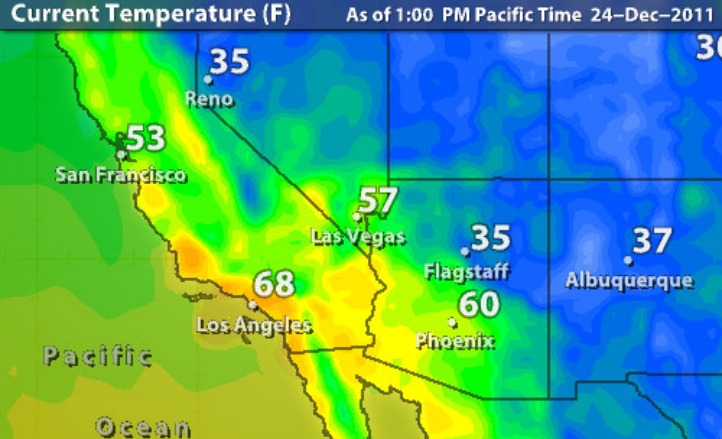 Expect chilly weather again tonight but tomorrow will bring a warm, sunny Christmas Day, the National Weather Service reports.
Temperatures will get up to the low 70s in the San Fernando Valley, and the high 60s in Santa Monica. It will be cold tonight at Mt. Wilson, hitting a low of about 32 degrees. But Christmas morning will dawn clear in the mountain area, with plenty of sun and temperatures rising to about 54 degrees.
High wind warnings remain in effect, however, for parts of Orange, Riverside and San Bernardino Counties. A high wind watch is in effect for Los Angeles County.