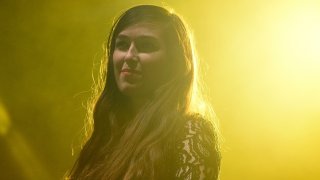 The longest day of the year is nearly here, and revelers will greet it in a number of festive ways, from the mondo Santa Barbara festival (which unfurls the weekend after the solstice) to various wake-up-with-the-sun ceremonies.
One of the most unusual and intriguing of solstice-adjacent festivities shall rise at The Autry Museum of the American West on Saturday, June 18.
You won't need to rise with the first rays of the day — the party doesn't rev up before the warm hour of 4 p.m. — but you will want to ponder what a music festival fully powered by the sun looks like.
Because that's where Sunstock Solar Festival is coming from. It's a music party, with a series of singers and bands rocking the Autry-close stage for nine hours, but a party that is "100% Solar Powered." It's a billing that finds support in the festival's partners, partners that include the Sierra Club and Grid Alternatives.
Local
Local news from across Southern California
The artists taking the stage and sending out the beams of charitable spirit and spirited song? Kaki King, Cults, and Wavves are just a trio of the top-notch acts on the bill. Off the stage look for art installations, food trucks, a bar, and more.
The show is all ages, do note. Also note that while parking is gratis, there's a bike valet, if you want to further fold into the eco-sweet theme of the festival.
It's true that Sunstock will technically occur in spring, but in springtime's very final hours. You'll still have time to wake with the sun on the longest day of the year, June 20, and observe the solstice, even if you push it into the wee small hours at the June 18 show.
(Updated Aug. 15, 2020)
Copyright FREEL - NBC Local Media