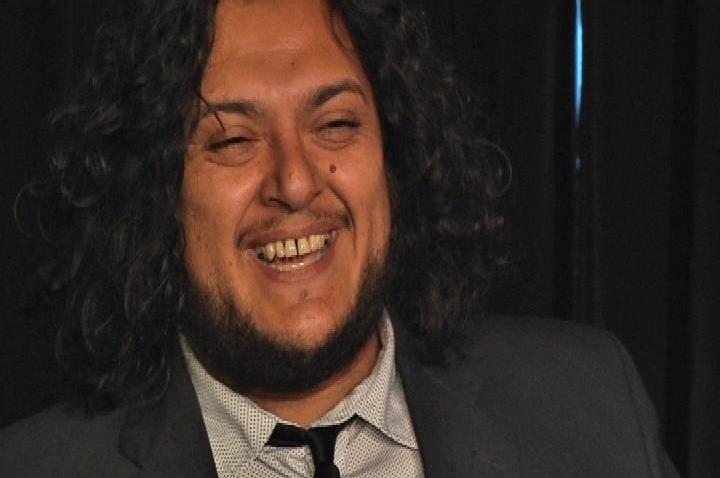 When former Homeboy Felipe Esparza took home the title of "Last Comic Standing," and a $250,000 grand prize, no one seemed to be more surprised by the announcement than Felipe himself.
"I can not believe it. It's like somebody is telling you something incredible and you can't believe it, and you're like, don't be lying. I was just so happy, I didn't know what to say," according to Esparza.
The Homeboy connection is a strong one for Esparza. Born in Mexico, Esparza was raised in the Pico Gardens housing project in Boyle Heights.
Local
Local news from across Southern California
"I was just a kid, hanging out in the neighborhood. Drinking 40 ouncers. Listening to boom boxes. Running around. Hanging out, doing nothing," said Esparza.
Then he met Fr. Greg Boyle, the founder of Homeboy Industries in 1988 , who greatly influenced his journey.
"I was running scared. I didn't know where to go. People were chasing me. He took me somewhere, and I hid there for a year and a half. Then my whole mind changed when I was there. I started caring about things then. I remember that I wanted to be a comedian," said Esparza.
But truth be told, Esparza was always a comedian.
"I remember going to house parties, and them turning down the music just to hear me make fun of somebody's mom," said Esparza.
"There was always jokes. You know, 'your momma' this, 'your momma' that," said Fabian Debora, Homeboy Substance Abuse Counselor.
Debora said comic skills were Esparza's salvation.
"At times, of course, some people can't take the jokes, but it was that much funny so they would get over it right away. That was the beauty of Felipe," said Debora.
Esparza got his first real exposure when he appeared in a "Diamonds in the Rough" segment on Showtime two years ago. He has been featured on "Comics Unleashed," "Premium Blend" and "Comics Without Borders." He has also worked closely with comedians Paul Rodriguez, Gabriel Iglesias and Russell Peters, according to Homeboy Industries.
And once he got to network TV, the whole neighborhood was watching.
"You could just hear all these TV's. The echoes from the same TV show, and I go 'shoot, Felipe's on TV now.' My momma's watching. My brother. My neighbor, who usually hangs out all day drinking, is watching it upstairs on his TV. So it's cool. Everybody's watching Felipe," according to Raul Diaz, Homeboy Case Manager
Now Esparza says some of his prize money will go back to Homeboy Industries as a thank you.
According to Homeboy Industries, for more than 20 years they have helped at-risk and former gang-involved youth become contributing members of our community through a variety of services in response to their multiple needs.
Free programs - including counseling, education, tattoo removal, job training and job placement - enable young people to redirect their lives and provide them with hope for their futures, according to Homeboy Industries.