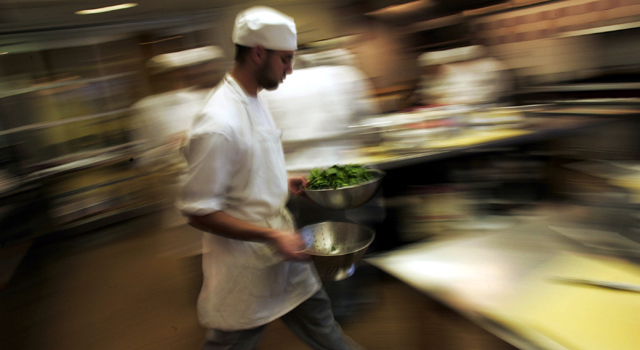 Banh Xeo - Vietnamese Crepes
(makes 2-4 crepes, depending on size)
RECIPE PROVIDED BY: Xoia - Vietnamese eats in Echo Park.
BATTER INGREDIENTS:
Rice Flour 2 cups
Curry 1 tablespoon
Turmeric 1/2 tablespoon

Coconut Milk 1/3 cup
Water 1 1/4 cup
Salt 1 teaspoon
BATTER DIRECTIONS:
In a bowl mix all the batter ingredients.
---
FILLING INGREDIENTS:

8 ounces small shrimp
8 ounces sliced pork leg (or substitute with protein of choice)

4 scallions, sliced
4 cups bean sprouts
DIRECTIONS:
Wrap with leafy green lettuce leaves
Fresh Vietnamese herbs or substitute with peppermint
Sliced cucumbers
---
DIPPING SAUCE INGREDIENTS:
Hoisin sauce 2 cups
Peanut sauce 1 cup
Heat a non-stick pan, add oil and cook the pork and shrimp. An 10-inch pan is a nice size.
When the protein is cooked, add scallions. Add a little more oil to pan. Add more oil to taste to make it crispier.
Pour batter on top of the fillings and spread the batter like you would when making an omelet. Pour batter a little at a time to form the base and add more batter on top. The crepe should be a thin layer of batter.
Top with bean sprouts and cook for several minutes until the bottom of the crepe is beginning to turn brown and very crunchy.
Fold the crepe in half. Serve with lettuce, cucumbers and herbs and peanut dipping sauce. To drain oil, put the crepe on paper towels before serving.