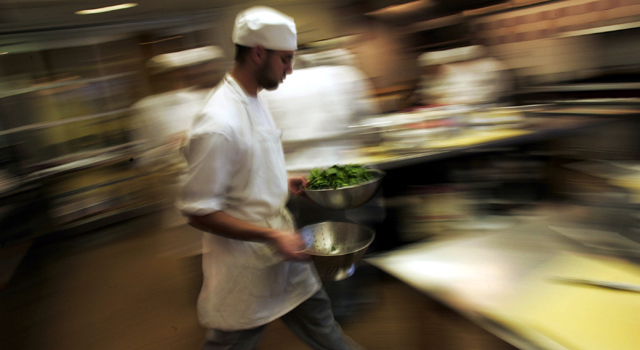 Fig and Gorgonzola Tartlet
Cooking Time: 20 minutes
Preparation Time: 25 minutes
Serves 4 people
INGREDIENTS:

1 sheet Fine puff pastry
(available at your local gourmet supermarket or bakery)
1 bunch Scallions
4 Heirloom tomatoes
(or Yellow Tomatoes)
8 Fresh Figs
(if not available or in season, you can substitute with dried white figs)
8 oz. Gorgonzola

2 oz. Chopped Walnuts
1 tsp Fleur de Sel
1 tsp Pepper
2 TB Olive Oil
(preferred choice: Fig & Olive's Ascalano Olive Oil)
1 Fresh Rosemary Sprig, to garnish
2 slices Prosciutto di Parma, to garnish
(can omit for vegetarian diners)
DIRECTIONS:
Preheat oven to 400 degrees F.
Roll out puff pastry sheet until you are able to cut four 6-inch circles out of it.
Poke shallow hole in the dough with a fork before cutting the circles to help the pastry bake evenly. Place the circles on a well-greased baking sheet.
Dice the scallions to yield ½ cup and sprinkle evenly over pastry circles.
Cut tomatoes into wedges and arrange evenly around the tart.
Place cut figs wedges (one fig can be cut into 2 or 3 wedgies) evenly between the tomatoes.
Sprinkle the chopped walnuts, salt, pepper, and gorgonzola cheese evenly over each tart.
Drizzle a small amount of olive oil over each tart before baking.
Bake for 15 minutes or until tart has a golden brown crust and melted cheese.
Serve immediately, or let cool on a rack to preserve the delicate, flaky crust.
Garnish with a fresh sprig of rosemary and Prosciutto di Parma torn into pieces.