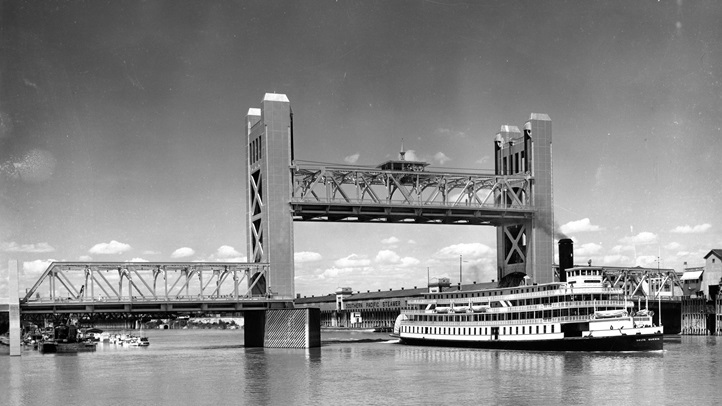 JUST ABOUT EVERY FRIEND EVER... has pulled out a family scrapbook or personal photo album at some point during a visit while asking you if you'd like to take a peek. The peek, of course, will be lengthy — poring over story-laden snapshots takes time — and the only answer you may give is a hearty "yes," which you would anyway, as you're a polite pal. But soon you're engrossed, and you're not only enjoying the photos but the ticket stubs, and theatre programs, and the other effluvia of daily life found within the album's pages. If you're the kind of person who could spend an hour or two with a box of old documents, pieces of paper that document a variety of long-ago events and topics, there's a day made for you, and it doesn't cost a lick of money: It's the annual Archives Crawl, and it includes interesting items from two dozen locations around Sacramento. This means you'll be steeped in California's bygone times, and if there's a period of history you especially take a shine to, you might focus on that rather than spending...
SATURDAY, OCT. 8... learning lots about the past. Of course, that has its pleasures, too, and you might find new treasures to soak in from the Folsom Historical Society or the Sacramento Historic City Cemetery or the California State Railroad Museum Library or one of the other info-packed, oh-so-fascinating spots on the roster. You're correct, October does happen to be National Archives Month, and the theme of the 2016 happening is "A Thirst for History." Look for "numerous special artifacts" on display during the day at a quartet of host locations: You'll find those at Sacramento Public Library, the Center for Sacramento History, the California State Library, and the California State Archives. (Update and important to note: Just these four locations are open for the crawl, though 25 different places and historical societies will be represented.)
IF INFO IS YOUR JAM, and you'll read every number and word on an old concert ticket, or school playbill, or whatever straight-from-the-past piece of paper that happens to land in front of you, a full-on Archives Crawl sounds as though it was created to sate your curiosity (or perhaps stoke it further). Think of it as a giant album, not belonging to a friend, but the state where you live, with all sorts of stubs and programs and photos covering a vast wealth of history. Soak it up, wander down fact-filled byways, and depart knowing more about the topics you favor (or having a fresh passion or two to later pursue).
Copyright FREEL - NBC Local Media