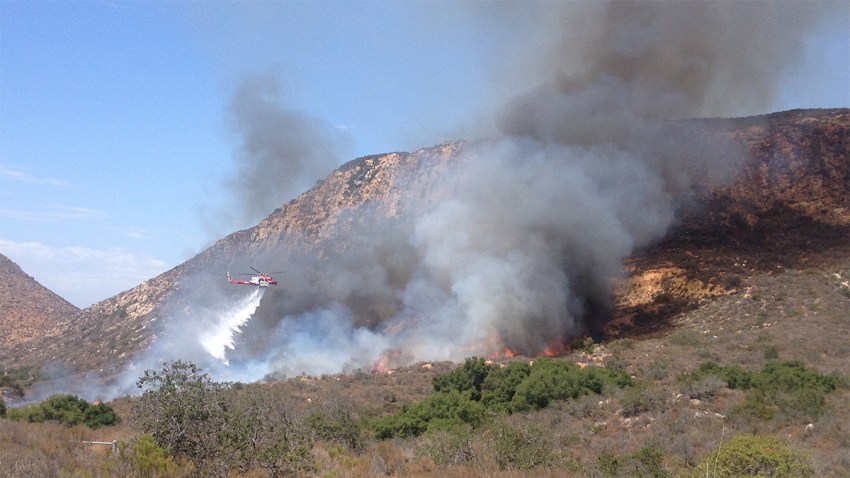 Smoke and falling ash had residents on edge Sunday as firefighters battled a 95-acre fire in Mission Trails Regional Park.
The fire sparked around 2:20 p.m., scorching the area near Father Junipero Serra Trail and Mission Gorge Road.
Residents in Santee said the smokey air made it hard to see homes just down the street.
U.S. & World
News from around the country and around the globe
"I do not lose any respect for a wild fire at all." said resident Craig Sutliff. "Especially with shifting winds you just never know what's going to happen."
Two helicopters started attacking the fire from the air around 2:30 p.m.
NBC 7 crews in the area say the fire burned within a half mile of homes.
Crews closed Mission Trails Regional Park Monday in an effort to fully control the blaze and figure out how it was caused.
By Tuesday evening, firefighters said they had the fire 100 percent contained and were now in the "mop up" phase.
Officials said Mission Trails Regional Park was open to through traffic and walkers Tuesday, though selected trails in the burn area remained closed.