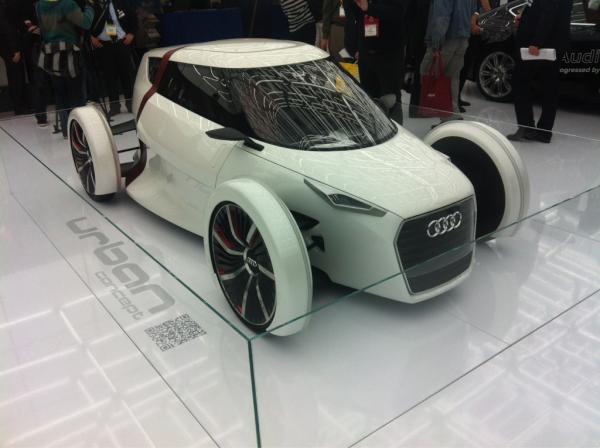 The annual Consumer Electronics Show is known for gadgets but this year's convention in the desert has a heavy presence from carmakers.

Ford, Audi and Mercedes Benz are three of the major car manufacturers unveiling new features in their cars at CES this week.

But there are over 480 car technology exhibitors at the convention, according to automotive review site Edmunds.com.

For its Ford unveiled a mobile app that connects drivers of the official car of CES, the electric Focus, with electric charging stations, fellow drivers, Facebook and Twitter.

Mercedes introduced a new iPhone app that will sync with an in-dash display on 2013 model vehicles.

Fellow German luxury car-maker Audi not only held a fancy party at the celebrity-infested Ghost Bar at the Palms Resort on Tuesday night, the company also showed off some of its fancy concept cars.

Audi also introduced an in-dash display that projects three different images on a car's windshield and accepts hand gestures to control content.

One of the displays would be invisible to drivers but visible to passengers and it would be capable of playing movies and other forms of entertainment.

Audi said the technology was not currently being installed on its vehicles and it had no timetable of when it might go live.

General Motors also was present at CES and making news. The Detroit company announced a partnership with LG to provide drivers of the with an in-dash system that uses apples to connect to cloud-based content.