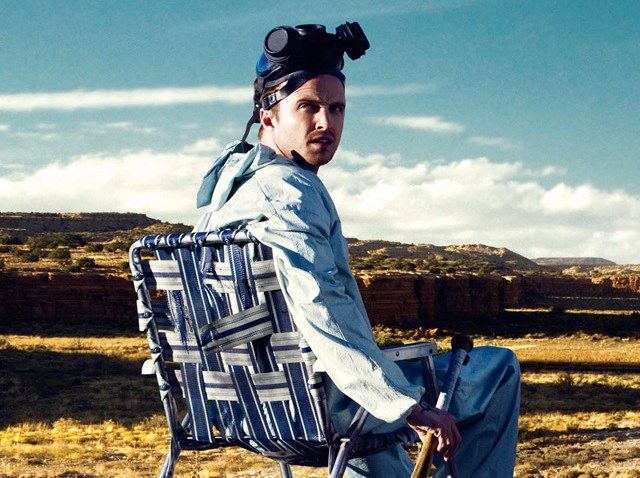 "I am part of a show that I am so unbelievably grateful for," said Aaron Paul while picking up his statuette for Outstanding Supporting Actor in a Drama Series for his work as Jesse Pinkman on "Breaking Bad."
We're stoked for Paul, who's so often been the spark of light that a show as bleak "Breaking" desperately needs. It's great that he's not being totally overshadowed by co-star Bryan Cranston, who's taken Best Actor each of the last two years and is the running again who won his third consecutive Best Actor Emmy just moments later.
"Bryan Cranston, to work with you every single day is a dream," Paul shouted before getting chased off stage by the orchestra.