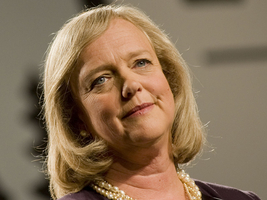 For California's political industry, a Whitman governorship would be a good thing.

That thought occurs after reading about the Republican nominee's visit with the Sacramento Bee editorial board earlier this week. Whitman said that if labor unions don't go along with her pension reform proposals, she'll take them directly to voters via ballot initiatives.

And who would pay for those campaigns? Whitman. Though she said she would try to raise money to cover the costs.

Whitman could be the gift that keeps on giving for political professionals -- both the ones who work on her initiatives and those who work against them. The fact that this is perfectly sensible tells us a lot about how California has turned government into a series of high-stakes election contests. Gov. Schwarzenegger has spent tens of millions of his own money during his political career, most of that devoted not to his own election but to pursuing his agenda.