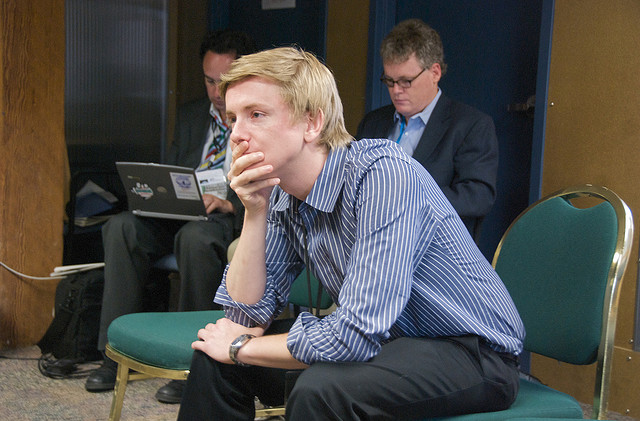 Facebook co-founder Chris Hughes started the social activism network Jumo in 2010 and it survived on $3.5 million of funding -- but there has been little interest in the startup. So apparently Hughes decided to "sell" his company for nothing more than an advisory role at GOOD Worldwide, the publisher of GOOD magazine.
"Jumo Acquired for $0 and a Graceful Exit," Betabeat surmised, stating that the deal was the best Hughes could hope for -- and that's after learning that Hughes and GOOD co-founder Ben Goldhirsh were "old buddies who went to boarding school together at Phillips Academy in Massachusetts."
With no one willing to buy it, the best Hughes could hope for was a cushy advisory role. Jumo's 16 underlings will have to interview for positions at GOOD, however.
U.S. & World
News from around the country and around the globe
Hughes left Facebook to become President Barack Obama's director of online organizing in 2008, and Goldhirsh wanted him at his company then but Hughes declined, Fast Company reported. Now three years later, Jumo is a nonprofit startup with no proprietary software and no incoming cash. From Betabeat:
The Goldhirsh Foundation became one of Jumo's early investors and the pair stayed close during their entrepreneurial journeys. When it became clear that even Mr. Hughes's resume and extensive network could not save Jumo, Mr. Goldhirsh offered a way for the CEO to save face while imparting web 2.0 cred to GOOD, which produces a website, videos, live events, and print magazine, but wants to beef up its technology, interactive apps, online community and other digital offerings.
Isn't it good to have wealthy friends?