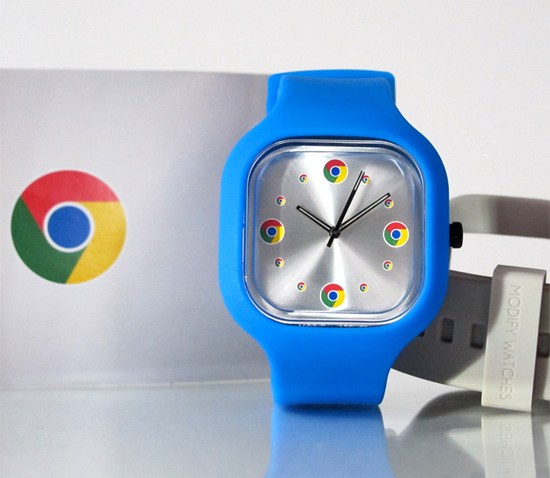 C'mon everyone, that joke sold itself! But seriously, Google started selling branded watches in its company store in Mountain View for those who wanted to show their love for Chrome, Android and "Google" on their wrists, and now these timepieces are available online.
The watches, created in part with Modify Watches, seem to be a retro nod to the 1980s era Swatch Watches. They feature analog faces with interchangeable, color bands to give you choices.
Choices. What else would you expect from a watch that is an homage to a search engine?
U.S. & World
News from around the country and around the globe
The Google watches are made from stainless steel and polycarbonate casing and are water resistant to 3 atm (or just shy of 100 feet). They come in two sizes — large and small — so ladies don't think you won't have a chance to show your browser fangirl status.
It may not be haute couture, but given how passionately people embrace one browser or platform over the other I have no doubt there will be a few takers for this watch.
(Note: I would be remiss if I didn't point out that a search on Google for Google watches did not offer up the link to buy the watch in the Google Store . I'm sure they are tweaking the algorithm as we speak.)
Google Store, via Modify Watches, via Trendhunter
Copyright DVICE - DVICE