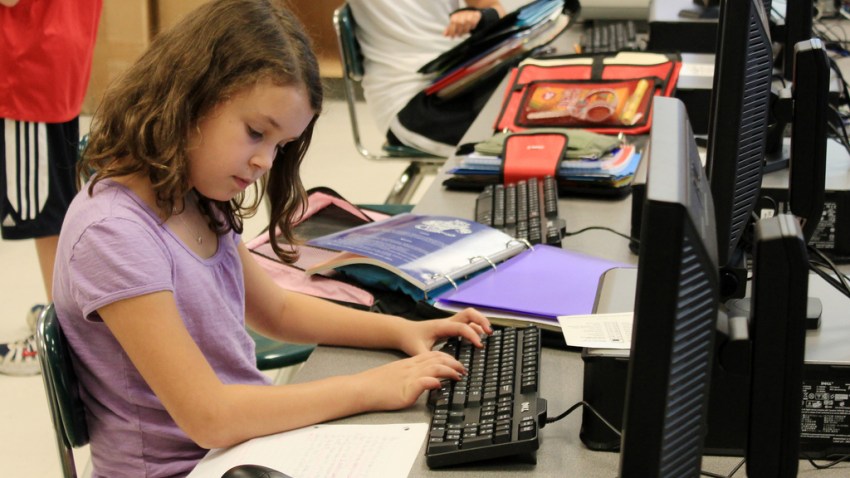 Google wants girls to code and is willing to spend $50 million to encourage them with "Made with Code" events.
The first event was in New York City where 150 female high school students were inspired to see technology as a possible career and learn simple coding techniques, according to USA Today.
"Our industry has lots of stereotypes, including the notion that coding means sitting at a computer alone," Google Vice President Megan Smith said. "We hope to show girls that coding is fun. But there's also the simple fact that supply and demand is not working. There are millions of jobs out there going begging."
U.S. & World
News from around the country and around the globe
The event had an eclectic bunch of speakers including Chelsea Clinton and comedy actor/writer Mindy Kaling, and taught the students basic coding to create bracelets. Google also promised to give money to host girl-coding events and educating the public.
"It's hard to imagine being something you can't see," Clinton said, noting that the number of women graduating with computer-science degrees has dropped from nearly 40 percent in the '80s to 14 percent today. "The issue of role models is a big one, and (Made with Code) represents a new, comprehensive effort to provide just that."
The event is highlighting projections that mean coding jobs will be rising but few will be qualified for those jobs. The numbers are lower for women, especially when Google just released numbers that 70 percent of its employees were male.
While Google could be seen as a wonderful benefactor, it's also in Google's best interests for more girls to get involved in programming. As their need for coding increases, they will also have a larger pool of candidates.