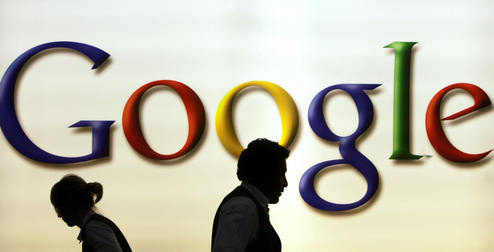 Google has launched a new app, called Field Trip, to get smartphone users out to discover their communities -- and see many things strange, cool and historical.
The app, which comes from NianticLabs@Google and is available on Google Play, uses geolocation to help users discover obscure, interesting and even mainstream things like local bands or restaurants.
The information if provided by Google partners such as Sunset (as in magazine) Thrillist, Food Network, Zagat and the historians at Arcadia.
U.S. & World
News from around the country and around the globe
For the more undiscovered, Google is using Atlas Obscura and Daily Secret, while Flavorpill will offer up local music. While only offered on Android, Google expects to launch an iPhone version soon.
It seems like a pretty handy app. I tried it and found about a dozen historical markers I didn't even know existed, including the site of the first Protestant church in California.
The only negative is that if users choose to be constantly notified with any new discoveries, their smartphone batteries will be drained in a matter of hours. It may lengthen battery life to shut off notifications and use the app manually.
For those interested in seeing a real-life demonstration of the Field Trip app, followed by a party, check out the Field Trip Day website, which has events scheduled for Sept. 29 in Boston, Chicago, Los Angeles, Minneapolis, New York and San Francisco.
Admission is free, but you have to RSVP at the site.