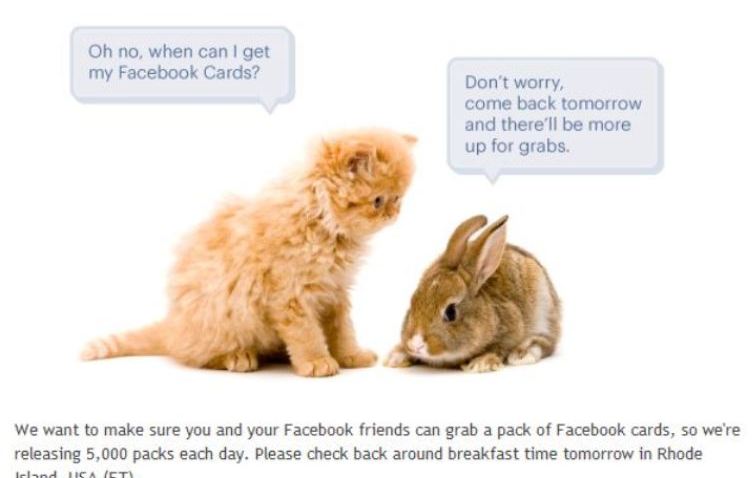 Facebook users who love the look of their Facebook Timeline can now incorporate that into
a new business card.
UK-based printer Moo teamed up with Facebook to offer the unique business cards that features contact information, including one's Facebook profile address.
U.S. & World
News from around the country and around the globe
"Working closely with the Facebook Timeline team, we translated their cover photo concept to our business card format by mirroring the fonts, layout and iconography of the Timeline, " Moo senior product manager George Grinsted wrote on the
company blog
.
Each $15 pack of 50 cards will contain all Timeline cover photos and name, company or college, address, Facebook URL, phone number and e-mail address. Moo also includes space on the back for a quotation or something about yourself -- most likely from your Facebook profile. In fact, the Facebook API allows Moo to pre-fill most of the details already.
Individuals can personalize the cards with whichever images they want from their Facebook Timeline, as well as include or not include as much information as they want. That means up to 40 different photos for a single print run, or just one image.
Facebook users can order the cards by hovering over the business card icon in their Facebook Timeline "Contact Info" (or watch the video below.) In the video, Grinsted says the first 50,000 orders are free, but Facebook doesn't specify numbers. However, you must order early in the morning, apparently only 5,000 are given each morning and today's orders were sold out, according to the kitten and bunny on Moo's website.
While we may think the idea shamelessly promotes Facebook -- it does offer free business cards if you are willing to wake up early on East Coast time. Perhaps that makes dealing with the shamelessness easier.