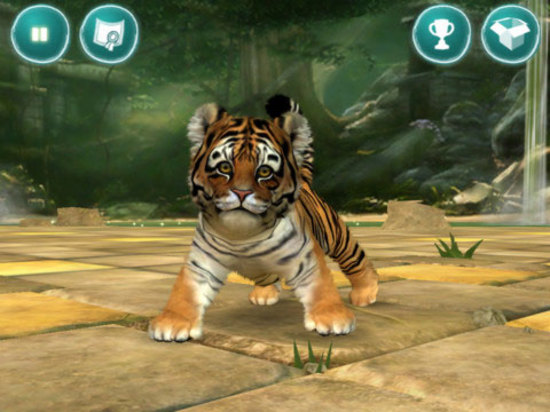 At long last, the temptation to develop games for a rival mobile platform was too much for Microsoft. Kinectimals is Microsoft's first game for Apple's iPhone, iPad and iPod Touch family. Sound the alarms, Windows Phone 7 might be having a heart attack!
The $3 Kinectimals on iOS is a port of the Windows Phone 7 app by the same name. The app allows players to bring their animal pets with them on the go — data saved from the Xbox 360 version into the cloud and downloaded into the app.
Just last week, Microsoft released the My Xbox LIVE app for iPhone and iPad, which is also a port of the built-in Xbox LIVE app one can find on any Windows Phone 7 smartphone.
U.S. & World
News from around the country and around the globe
And just yesterday, updated its note-taking app OneNote for the iPad earlier this week.
Are all these iOS apps and now a game signs that Microsoft's Windows Phone 7 is doomed for all eternity? Nah.
With no plans for a portable Xbox 360, Microsoft is simply spreading itself as far as it can go. There's no shame in admitting that Windows Phone 7 is not sticking with consumers.
The knee-jerk response would be that Microsoft is finally succumbing to Apple's iOS platform and that the Cupertino-based boys win, but think about it for a second. Brand-allegiance aside, Microsoft can pocket big money from iOS while it fleshes out what it wants Windows Phone 7 and Windows 8 to be. The money earned from iOS can be pumped right back into building competitive platforms.
Microsoft developing games or "app games" for iOS isn't admitting defeat, it's admitting that it can be flexible. And honestly, I'd love Xbox Live games on as many devices as I can get it on.
It's time interconnectivity becomes a reality. Kinectimals is a start.
Via iTunes
Copyright DVICE - DVICE