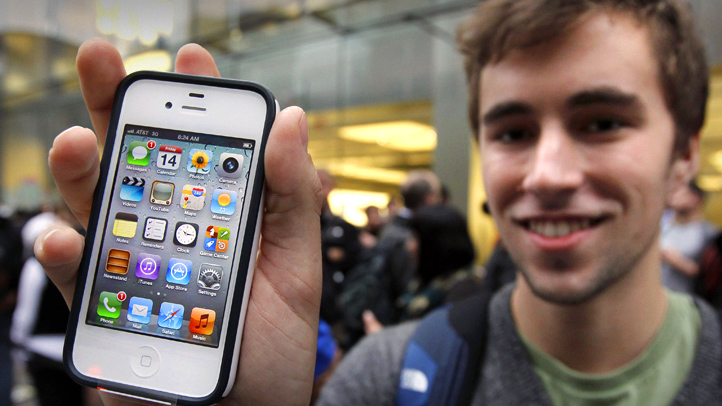 Apple is planning a press conference Sept. 12 where some are saying the company will debut the new iPhone.
iMore first started reporting that Apple would debut the new iPhone at a special event on Sept. 12 with a Sept. 21 release date, according to unnamed sources. The new iPad mini and iPod nano are also expected to be introduced at the Sept. 12 event. Both AllThingsD and BGR have also confirmed the event, although AllThingsD writes "history suggests that it will indeed be the new iPhone."
Last year, the iPhone 4S was announced on Oct. 4 and released 10 days later on October 14, iMore reports. So the timing seems somewhat similar -- similar enough for many pundits to surmise it may be the new iPhone. Apple has also ramped up spending in the last quarter, signifying that its prepayment for inventory components means that it's building and stockpiling new iPhones.
U.S. & World
News from around the country and around the globe
For those familiar with Apple, it has a new iPhone model every year or so, and since the iPhone 4S was merely a revamp of the iPhone 4 -- it's time to see what Apple's been working on for the better part of year.